Gautam Gambhir is one of the finest batters to have played the game. Known for his excellent game against spinners, Gambhir also took the attack to the pacers at his will. Gautam Gambhir made significant contributions to India's twin World Cup victories this century, and also led KKR to their only two IPL titles. Post cricket, Gambhir has been a constant presence in the commentary panel and also joined politics to do good for the public.
A lot has been said and written about former Indian skipper MS Dhoni's relationship with Gautam Gambhir. On many occasions, Gambhir questioned Dhoni openly, including his captaincy, and the famous 97-run knock in the World Cup final in 2011.
Gautam Gambhir and MS Dhoni started playing cricket for India almost at the same time. Gautam played his first match for India in 2003 while Dhoni debuted the next year. It was a lovely co-incidence that, seven years later, they formed the epic partnership in the World Cup Final 2011 to guide India to a stupendous victory.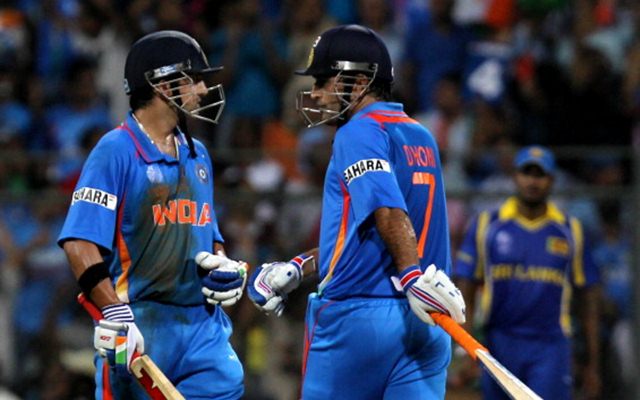 However, for the first time ever, and after years of controversy, Gambhir has cleared the air on his relationship with MS Dhoni.
Gambhir also heaped praise on Dhoni for his contributions towards Indian cricket and said he will be the first person to stand next to the Chennai Super Kings (CSK) captain if he is ever in need in life. Gambhir also explained that he and Dhoni might have had their own ways of looking at the game but it was never the case that they didn't like each other or didn't get along well.
Recently, while speaking to Jatin Sapru on his YouTube channel, Gambhir heaped praises on Dhoni as he got candid about the relationship he shares with MS Dhoni. He said,
"I have lots of mutual respect for MS Dhoni. I have said it on air, I can say it anywhere in front of 138 crore people, if ever in need, I hope he's never in need in life but if he is ever in need, I will be the first person standing next to him because of what he has done for Indian cricket and what he is as a human being."
For the unversed, Gautam Gambhir and MS Dhoni shared the dressing room of the Indian cricket team for nearly a decade. The duo was a part of numerous games and iconic moments in Indian cricket. Gambhir played under the leadership of MS Dhoni and played a key role in India's title wins in the 2007 and 2011 World Cups. He was also MSD's deputy for a long time and led the Indian cricket team in 6 games in Dhoni's absence.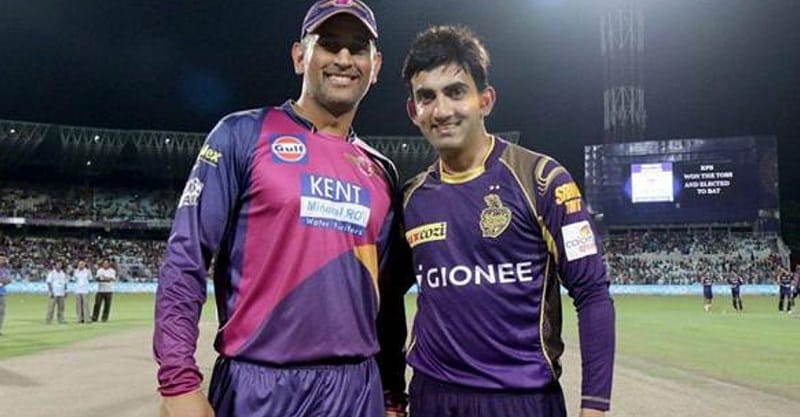 When asked about why some people think he doesn't like Dhoni. Gambhir further added that both of them might have different opinions but they respect each other's views. He said:
"You might look at the game in a different way, I might look at it in a different way. I have got my own opinions, he has got his own opinions. I have been the vice-captain (Of the Indian team) for the longest time when he was the captain and never has it been the case. Even when we have played for our respective teams it was never the case."
Gambhir concluded by saying that had MS Dhoni batted at No.3 he would have shattered several records. He said:
"I have got soo much mutual respect for the kind of person, the kind of cricketer he is, and I have said it again, I can say it again, had he batted at No.3 he would have broken all the records, people talk about greats at No.3, he would have broken everything in white-ball cricket and the respect will remain and I will always be beside him whenever he is in need."
Watch the complete interview below