Hardik Pandya has always proved his abilities in all formats as an all-rounder. But due to his recent back injury, he has missed a lot of cricket. Hardik Pandya even reveals that he thought his career was over after this back injury. But regardless he went ahead with the surgery. After the successful surgery, Hardik even played the last year's T20 World cup that took place in UAE but his performance was not as remarkable as it used to be.
Soon after the world cup was over Pandya decided to be back on track. He informed the BCCI and the selection committee that he would want to be a part of team 11 after earning the position again. He worked on his fitness and gameplay for straight 7 months. On his hiatus of so many months, he did not play for the men in blue, even once.
When the Indian Team was in search of Pandya's substitute. Venkatesh Iyer came in like a knight in armor
Venkatesh Iyer already made a name for himself as a power-hitting opener when he played in the IPL for KKR. Thus he was given the chance to play for the men in blue. Iyer played about nine T20 matches for India but he failed to show the splendid performance that he portrayed in the IPL tournaments.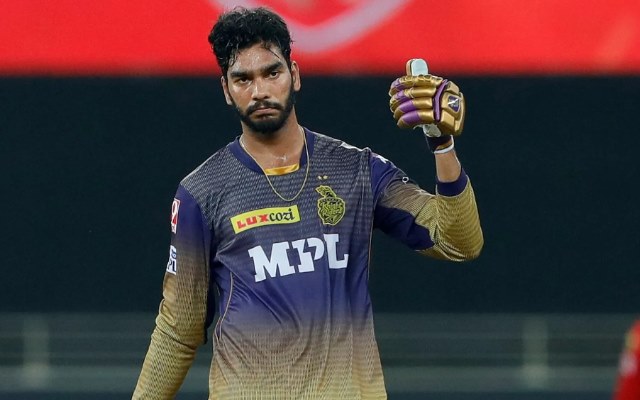 On the other hand, Pandya made a stunning comeback when he led the brand new team Gujarat Titans in the IPL 2022. And not just that, he also led them towards winning the title in their debut season.
Upstox Most Valuable Asset of the Final between @gujarat_titans and @rajasthanroyals is Hardik Pandya.#TATAIPL @upstox #OwnYourFuture #GTvRR pic.twitter.com/k5boJU7DOy

— IndianPremierLeague (@IPL) May 29, 2022
It was Pandya's majestic performance that made his return to the men in blue all the more exciting. He broke the hiatus as he played for the series with South Africa. Venkatesh Iyer was also a part of this series but he did not get the chance to play even a single match.
After this home series played with South Africa, India went on a tour to Ireland where Pandya for the first time ever was named the captain of the Indian National Team. Here also, Iyer did not get a chance to play a single match. He was also not chosen to be a part of the squad for the follow-up tours to England and the West Indies.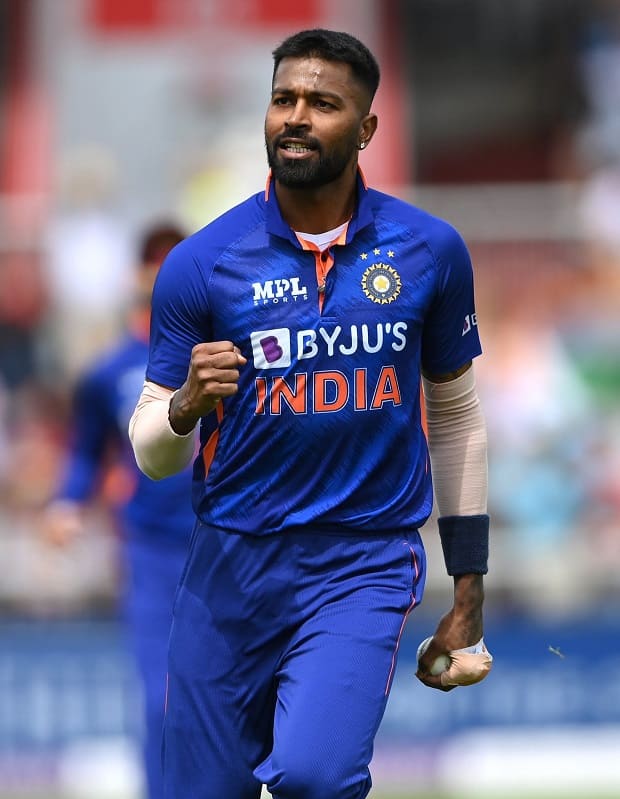 Hardik Pandya takes a dig at Venkatesh Iyer
With Iyer not being chosen to be a part of men in blue and Hardik constantly showing a remarkable performance his confidence in himself was blossoming. He gave stunning performances with both bat and ball. With such a streak, Pandya was asked if he considers himself to be the ultimate all-rounder of the current Team India.
Senior Journalist Vimal Kumar asked,
"Have you become Hardik Pandya of India?"
To which the 28-year-old replied with a cockiness,
"Aap bate sakte hai sir, mujhe toh nahi pata. Mera to naam hi Hardik Pandya hai toh banne ki zarurat nahi hai Hardik" – Others would be better suited to answer this question. My name is already Hardik so I don't need to become one.
This statement of Pandya's seems like a hit to Venkatesh Iyer and other youngsters but again it is he who knows better what he actually meant by this statement.
What can be said with great certainty is that Pandya is back in form with outstanding performance and we cannot wait to see more of his greatness on the field!