Last month, Team India was overpowered by Pakistan in their opening encounter of the T20 World Cup 2021, which was perhaps the most important match of the competition.
Shaheen Afridi, who was also named Player of the Match, was a vital member of Babar Azam's side that was responsible for destroying India's top-order.
In the four overs he was given, Afridi made the most of his time on the field, dismissing three of India's most renowned batsmen, including former captain Virat Kohli, new skipper Rohit Sharma, and new vice-captain KL Rahul.
Rohit Sharma was his first victim when he caught Leg-Before-Wicket (LBW) plumb in front of the stumps with a crisp, full-length, in-swinging ball. KL Rahul, his partner, returned to the dugout immediately after Afridi dismissed him clean with a trenchant length ball.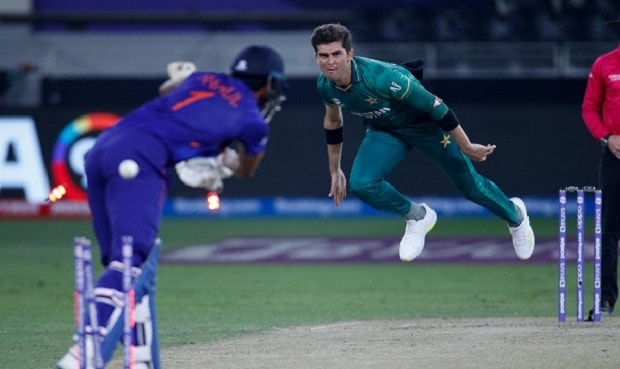 The men-in-blue would not have even managed to get to a fighting total if it hadn't been for skipper Virat Kohli's tenacious 57-run innings. But once again, it was Afridi who got the last laugh, as he checkmated Kohli with a cunning slower-bouncer. Afridi had done an outstanding job in limiting India to a sub-par total with his 4-0-31-3 statistics.
It was a complete catastrophe, and no one could dispute that the night belonged to the 21-year-old pacer. Even the Indian supporters praised the youngster and acknowledged his ball-handling prowess.
However, a fresh video has surfaced on social media in which Afridi can be seen taunting all three Indian batsmen while standing on the boundary line and interacting with his Pakistani followers.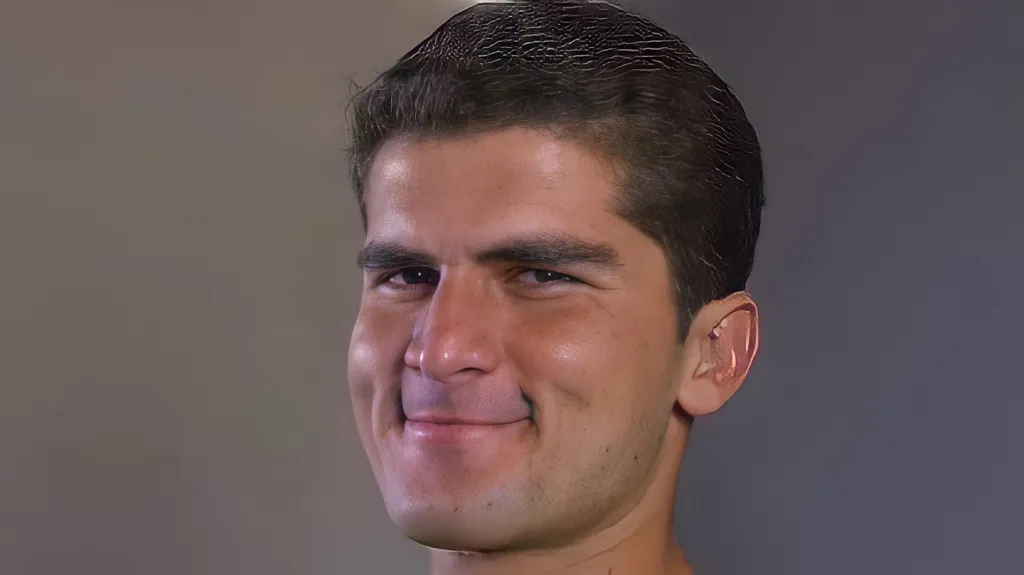 While fielding in a Scotland match, Shaheen Afridi recreates the dismissal of Rohit, Rahul, and Virat
If Afridi's emotional celebrations weren't enough to convey how much he cherished those wickets, viewers at the Pakistan-Scotland match got a decent idea of his feelings.
According to a video that has been making the way around the internet recently, Shaheen can be seen having a little fun with the audience while fielding in Pakistan's last Super 12 stage match against Scotland on Sunday.
The audience behind Shaheen began screaming Rohit Sharma's name throughout the video. Soon after, Shaheen was spotted recreating his dismissal of Rohit in Pakistan's match against India. Following that, the audience yelled the name of Indian opener KL Rahul, and Shaheen reenact showing the Indian star opener the way to the pavilion.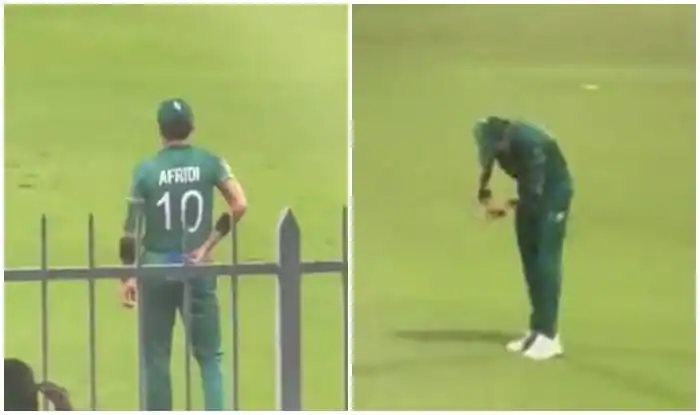 Finally, Virat Kohli's name was spoken, and Shaheen re-enacted Kohli's unsuccessful attempt to pull against a slower bouncer, which took the edge on the way to the keeper. The internet has gone crazy over the footage of that moment.
The audience took this as a mockery of some of our best players which clearly offended Indian fans. They took to social media to reply to the video, criticising Shaheen's overconfidence over his one-and-only victory over India.
Watch the video below
— Scorpion_Virat (@crickohli18_) November 8, 2021
Afridi has taken six wickets in five Super 12 matches while maintaining an economy rate of 6.70, which is regarded as more than enough for the shortest version of the game. Despite being underestimated at the start of the event, Azam's team were the first to qualify for the semi-finals, and they are looking forward to facing Aaron Finch's Australian side in order to go to the final.