It would appear that Suryakumar Yadav is flawless. In the second T20 international against South Africa on Sunday in Guwahati, the middle-order batsman for India continued to play in top form. Last Sunday night, he put on another electrifying performance at the Barsapara Cricket Stadium in Guwahati.
Suryakumar blasted a third straight half-century off only 18 deliveries after launching another all-out assault on the helpless South African bowlers.
From the very first delivery, SKY began sweeping and cutting the ball for boundaries, and the best was saved for the top bowler, Kagiso Rabada, in the 15th over. He scored a total of 22 runs in Rabada's over, which included a wrist flip over deep square leg for six, a lofted drive to the long-off boundary for four, a draw to fine leg for four, and a scoop over the same area for six.
Suryakumar scored 61 runs in just 22 balls, hitting five fours and five sixes
This was a lightning-quick performance. India was able to maintain their scoring pace after losing both of their openers—Rohit Sharma and KL Rahul—because of the determination displayed by Suryakumar and Virat Kohli.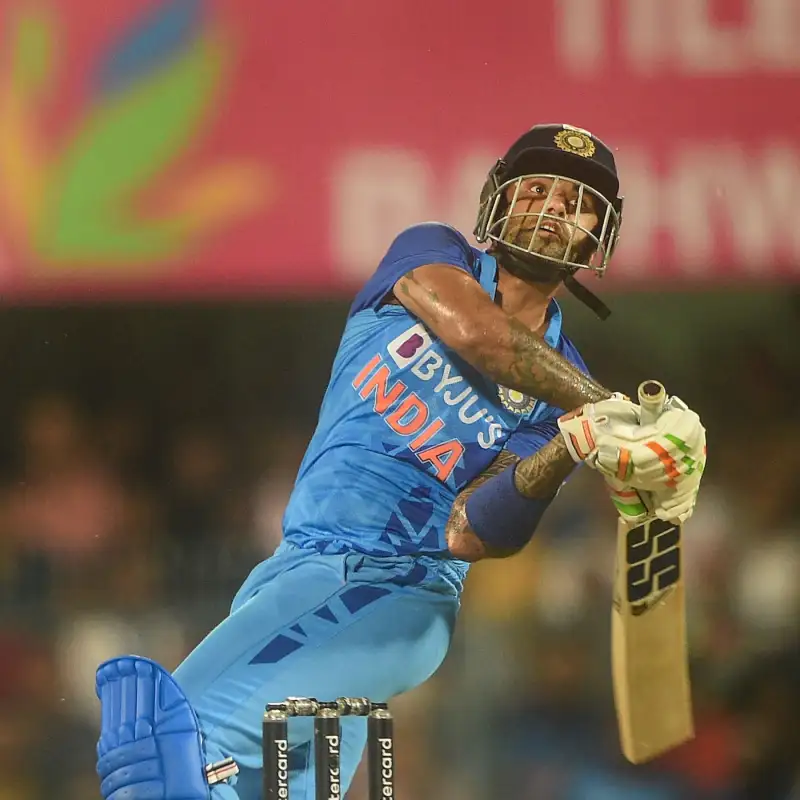 India scored an enormous total of 237/3 thanks to a 102-run partnership between Kohli and Surya that was enough to overwhelm the South African bowlers.
That's why many experts are saying that one of the major advantages for India going into the T20 World Cup, when they play their opening match against opponent Pakistan on October 23, is Suryakumar's performance.
Expectedly, Captain Rohit Sharma is aware of how significant the performance of India's No. 4 batter would be as Suryakumar's status continues to climb. As a result, when Harsha Bhogle questioned him about it at the post-match presentation ceremony, Rohit had a wonderful response ready.
So, let's find out what actually transpired between them:
Rohit Sharma gives the answer to Harsha Bhogle about how he will protect SKY's present form
While Suryakumar's performance pleased Team India captain Rohit Sharma, he was also aware of how crucial Suryakumar's batting would be for the team during the T20 World Cup.
After India defeated South Africa by 16 runs to take the series with a stunning 2-1 lead, Harsha Bhogle, a cricket commentator, also questioned Rohit Sharma about this during the post-game awards ceremony. He questioned,
"How do you keep Surya's form together? The form he is in… just protect it. How do you hold it together?"
Replying to him, captain Rohit Sharma said,
"Just thinking not to play him anymore. Just play him on the 23rd (the first match of the World Cup against Pakistan). But no (seriously), the kind of form he is in… he is somebody who wants to play the game, who wants to keep going out there and keep doing well. That is what keeps him happy, and we want to keep him happy."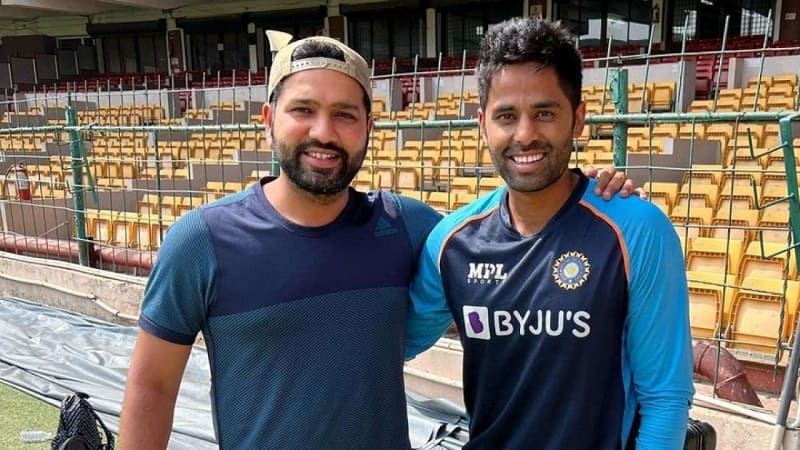 On Sunday, Suryakumar Yadav's strength was on full show, and the South African bowlers were helpless against his onslaught. During his record-breaking innings, he also managed to reach a number of significant milestones. He became the third-fastest Indian to complete 1,000 T20I runs, lagging behind Virat Kohli and KL Rahul.
In addition to Kohli and Rahul, he also surpassed Glenn Maxwell's previous record for most balls played to attain the milestone. Glenn Maxwell of Australia reached the milestone in 604 balls, while SKY did it in only 573 balls.
Along with KL Rahul, SKY became the second-fastest Indian in the format to reach his half-century in 18 deliveries, lagging behind Yuvraj Singh.
Surely, his performance will be very crucial in enhancing the Indian squad's performance in the upcoming T20 World Cup.