Virat Kohli's leadership career in T20 International matches comes to an end. In his last assignment, he led India to a nine-wicket victory over Namibia in the T20 World Cup 2021. The star striker batsman has led India's T20I team for over five years after taking over as full-time captain in 2017. During this time, though, the Men in Blue played a lot of T20 cricket, and Kohli did remarkably well.
His captaincy, on the other hand, has always sparked debate. Some people believe he is a great captain, while others disagree, citing his failure to win a single ICC title.
Even though he failed to lead India to victory in his first and final T20 World Cup as captain, the 33-year-old has a lot to be proud of. Kohli accepted every challenge that came his way, whether it was holding the innings in the middle overs or delivering his team a fierce finish, and led India to several victories.
There is no doubt that Virat Kohli is one of the finest cricketers of his time. He has piled up runs for enjoyment throughout the years, proving his naysayers wrong. He has scored in every setting and circumstance all across the world.
Millions have been inspired by his progress as a cricketer. He wasn't always in as good of shape as he is today. Over time, though, hard training and a strict fitness regime have transformed him into a world-class athlete.
Virat Kohli has made such a significant contribution to cricket that the country will reap the benefits for decades to come.
Let's take a look at some of his leadership achievements here:
1. When it comes to MS, Kohli has always shown complete respect for him, which is the first indicator of a good leader
Virat Kohli went on record during Dhoni's final World Cup match in 2019, saying,
 "MS Dhoni is the man who gave me the opportunity to open the innings first time in my career, I can't explain the respect I have for him in words. For me, he will always be 'My Captain' because I started my career under him".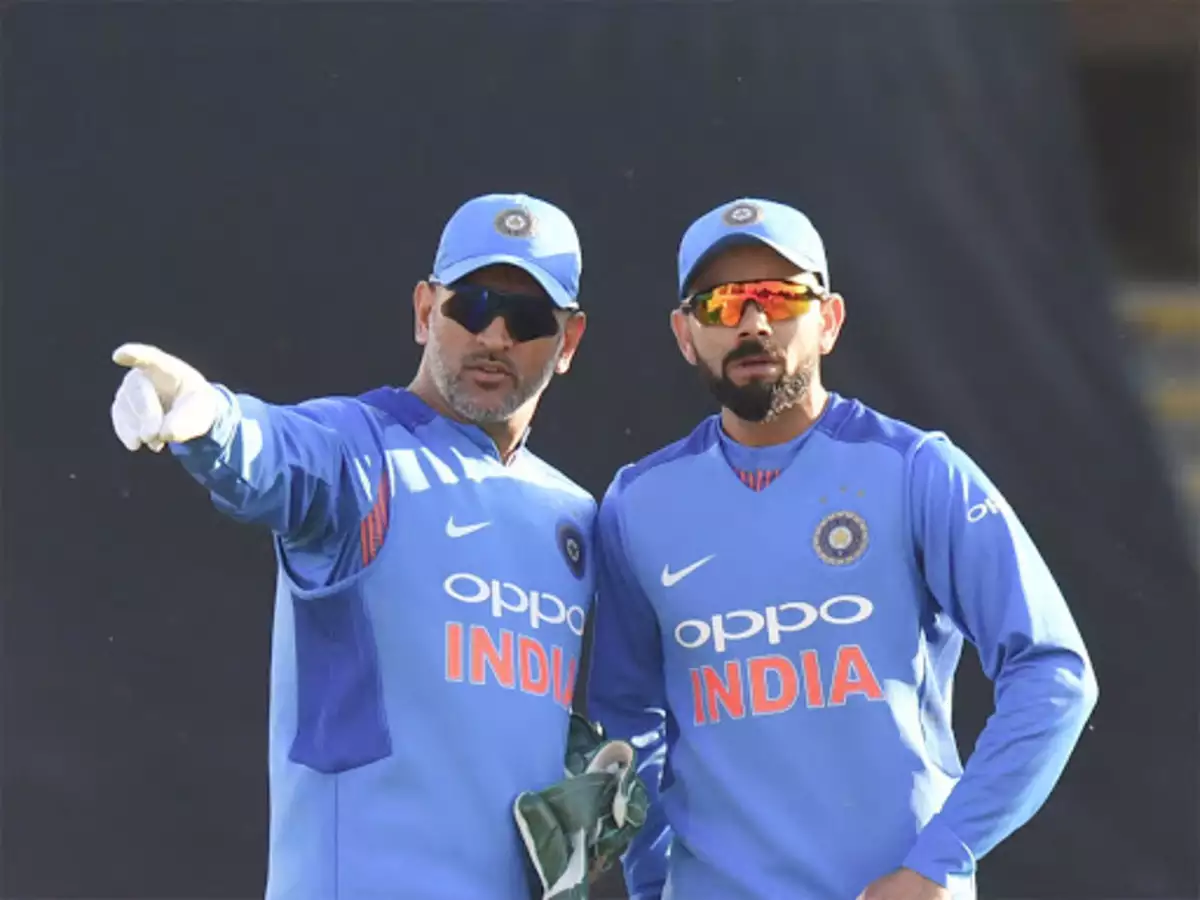 2. He never hesitates to make significant gestures
He has a keen sense of what his colleagues, particularly the newer ones, require in order to feel encouraged. For example, after India won the T20 series in Australia in 2020, he handed the trophy to T Natarajan, a debutant.
Nice gesture from Virat Kohli to hand over the Trophy to Natarajan who played a big role in the T20 series. pic.twitter.com/g7jBjGBH9Q

— Johns. (@CricCrazyJohns) December 8, 2020
3. He tries to be courteous not just to his teammates but also to his opponents
We all recall his request to the fans to stop taunting Steve Smith at the World Cup. Coming from the captain of the other team, that was a powerful message.
In another wonderful gesture, on the final match of his international career in June 2021, he went out of his way to shake hands with BJ Watling, wicketkeeper of the New Zealand team.
Virat Kohli 🤝 BJ Watling

A nice gesture from the Indian skipper congratulating the @BLACKCAPS wicket-keeper on the final day of his international career 🙌#WTC21 Final | #INDvNZ | #SpiritOfCricket pic.twitter.com/zcI47UFPAp

— ICC (@ICC) June 23, 2021
4. He understands how to encourage his staff and achieve positive outcomes
For example, prior to the historic Lord's Test victory in August, he was overheard delivering a furious speech just before the start of play, and we all know what occurred afterwards.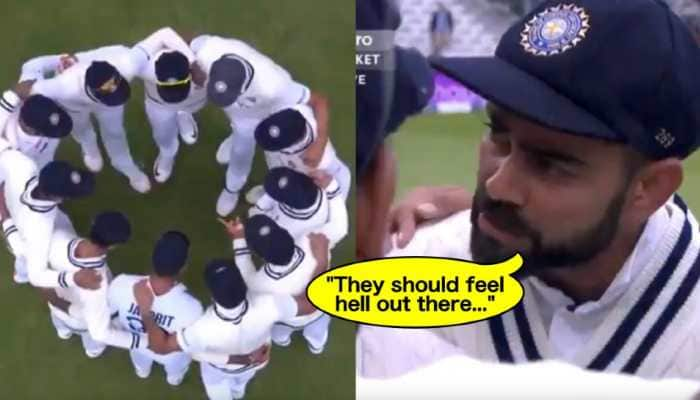 5. He accepts responsibility for his errors
In Virat's own words,
"I am like walking up to people and telling them 'listen, I have committed these mistakes, make sure you don't do them".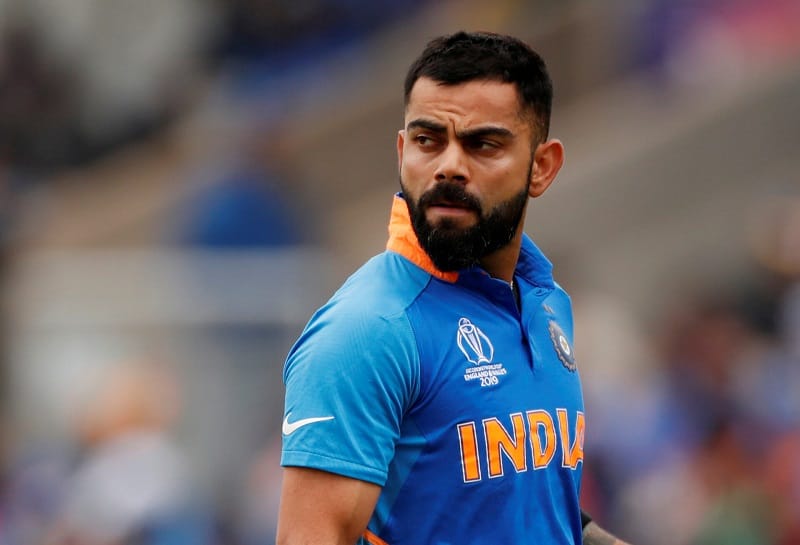 6. As a captain, he treats everyone with the respect they deserve as representatives of the country, and he does not punish them simply because he can
As he explained in an interview,
"The culture of scolding people isn't there in the change room now. As friendly as I am with Kuldeep Yadav, I am the same with MS (Dhoni). The atmosphere is such that anyone can say anything to anyone".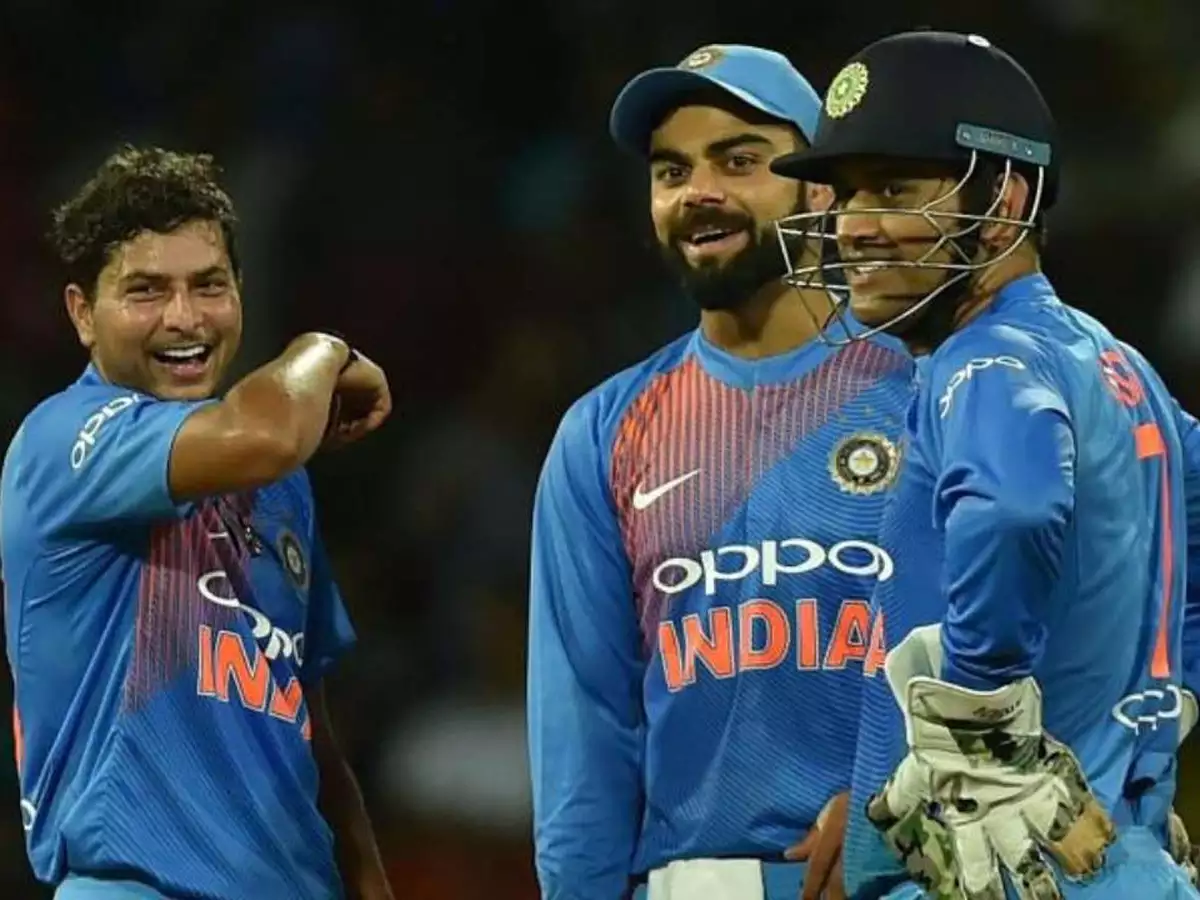 7. India's rise to prominence as a bowling superpower began under his leadership
The important takeaways from his performance are his devotion to increasing the team's fitness and building a fantastic group of relentless fast bowlers. Our bowlers are winning us games in such a convincing manner that no one can deny it. The Indian speed unit has never come close to becoming unbeatable.
Kohli's time at the helm of affairs should be remembered for making excellence not an achievement but the benchmark for the Indian cricket team.

His commitment to improving the team's fitness and developing a brilliant set of relentless fast bowlers are the main takeaways

— Shephin Mathew (@Shephin_Mathew) September 17, 2021
8. He is concerned about his followers and believes in delivering for them
When the Royal Challengers Bangalore had a bad season in 2018, he apologised to the team's supporters and stated,
 "We are deeply sorry for not living up to the expectations".
Watch: Virat Kohli apologises for #RCB's season, says he is 'deeply hurt' about how they played.

Read: https://t.co/IYpcjoi2y8 pic.twitter.com/iPYKGahnwR

— The Field (@thefield_in) May 24, 2018
9. He acts in the team's best interests.
He declared innings against South Africa in 2019 while batting at 254*. This sparked a heated debate on social media, but the captain had done what he believed was right.
Virat Kohli today declared the inns with his personal score at 254 not out on day-two. Selfless batsman and captain considering the subcontinent players' obsession with the milestones. #KingKohli

— Mazher Arshad (@MazherArshad) October 11, 2019
10. When it's required, he can be honest.
He constantly exposes the team's flaws and doesn't hold back when clarity is required.
Virat Kohli blames 'worst batting' display for 1st Test defeat https://t.co/KFVrx8bsRL pic.twitter.com/ajupxPJpLB

— FilmmakerSuhas (@FilmmakerSuhas) February 25, 2017
There's no doubting that Kohli's leadership hasn't gone as planned. After winning the Under-19 World Cup as captain in 2008, there were high hopes for him to carry on MS Dhoni's legacy. However, the fact that India has yet to win an ICC title under Virat's captaincy demonstrates that he has fallen short of his goal. But it wouldn't be accurate to call it a complete failure.
Under Virat's leadership, the Indian squad has demonstrated a high degree of consistency. However, it can't be simple to lead a national team across formats and an IPL team while simultaneously preserving his legacy as one of the greatest batsmen in history. It's a mammoth job, therefore Virat is taking a break from some of the above-mentioned responsibilities.
We're all eager to see where he'll end up in the future.