Born on 20th May 1993, Rahul Tewatia is a cricketer who hails from India and majorly plays in domestic cricket matches and tournaments. He is one of the star players in the Indian Premier League (IPL).
Tewatia got the deserved recognition all around India after he hit back-to-back five sixes in 6 balls in an IPL match against Kings XI Punjab. By smashing these needed boundaries he helped his team Rajasthan Royals pull off the highest run chase in the history of IPL. It was made possible due to his stellar performance. 
He has been successful in making a decent and well-recognized name in his professional career but it is very little that we know about his love life and marriage. This exceptional player last year tied knots with his lady love Ridhi Pannu and today we are going to discuss it. Let's dive in!
Rahul Tewatia's career background
Currently, he plays majorly in IPL tournaments but if we go a little back and talk about his career background we will see how he has always been a terrific all-rounder player. He made his debut in the Ranji Trophy series of 2013-14.
Before the 2014 IPL, Rajasthan Royals bought him, it was with RR that he made his T20 debut. Then he became a part of Delhi Daredevils and recently he joined the Gujarat Titans. He is a left-handed batsman and right-arm leg break bowler.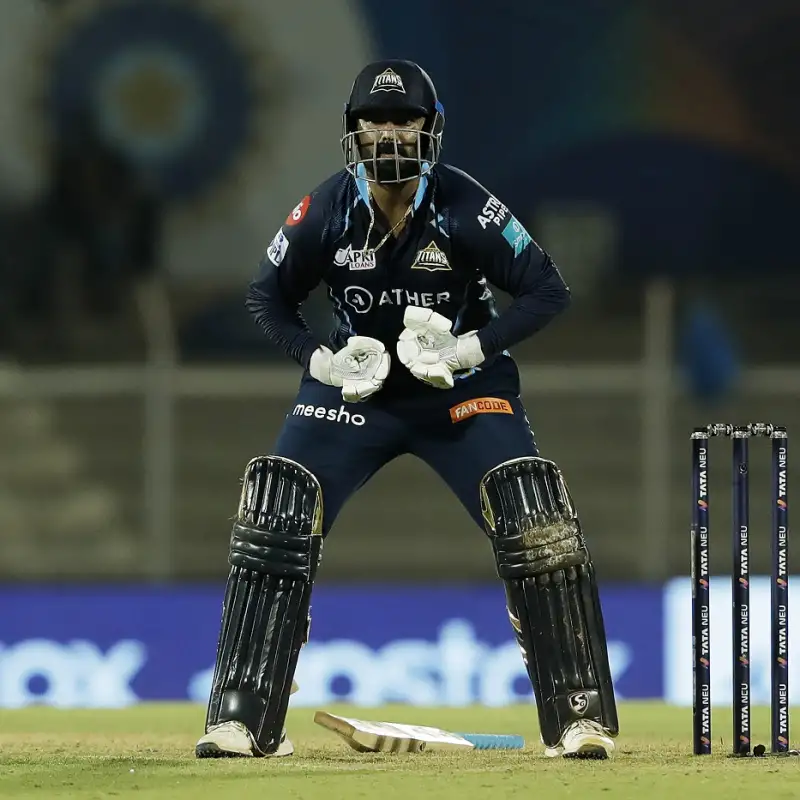 Who is Ridhi Pannu?
While there is very less information with regard to the personal life of Ridhi Pannu what we know is that she was born in the year 1995 and is a resident of Mumbai, Maharashtra. She is currently 27 years old and is happily married to her husband and Indian cricketer Rahul Tewatia
We do not have large-scale information about how Ridhi and Rahul got to meet and how did their love story begin, they probably prefer to keep it private but what is noteworthy and appreciable is the love that is there between this couple.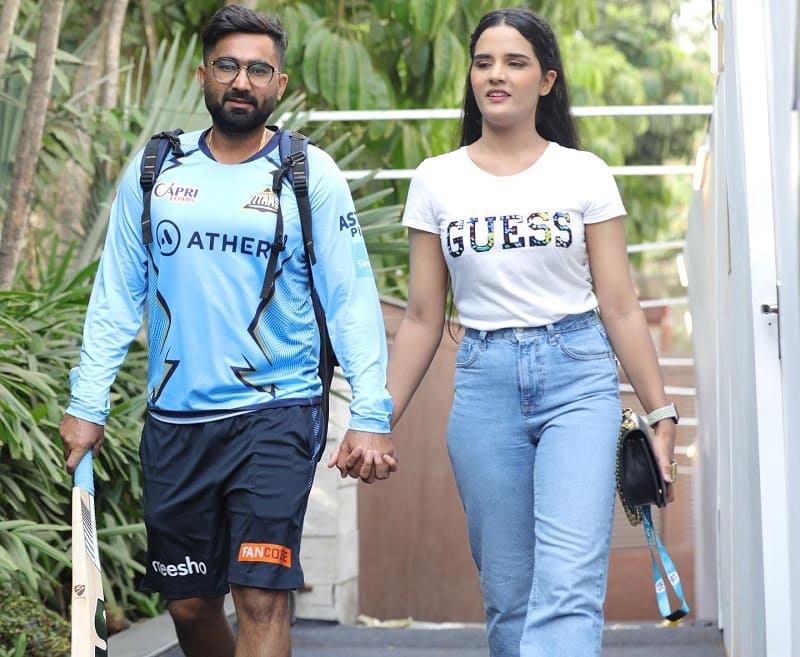 Rahul and Ridhi's Engagement Ceremony and Mehendi
Tewatia engagement ceremony took place in early 2021, in the month of February. Rahul Tewatia embarked on this new journey of life with his love and soon wife-to-be by exchanging rings on the 3rd of February 2021. On 4th February 2021, Rahul shared gorgeous and stunning-looking pictures of their engagement ceremony. The ceremony's date 3.2.2021 was put as a caption by him for these shared pictures and lovely memories. 
As per Ridhi's Instagram picture that was shared on the 26th of December 2021 we get to know that her Mehendi ceremony was attended by the former Chief Minister of Haryana, Bhupinder Singh Hooda. All her family members and the former CM were sitting and looking beautiful.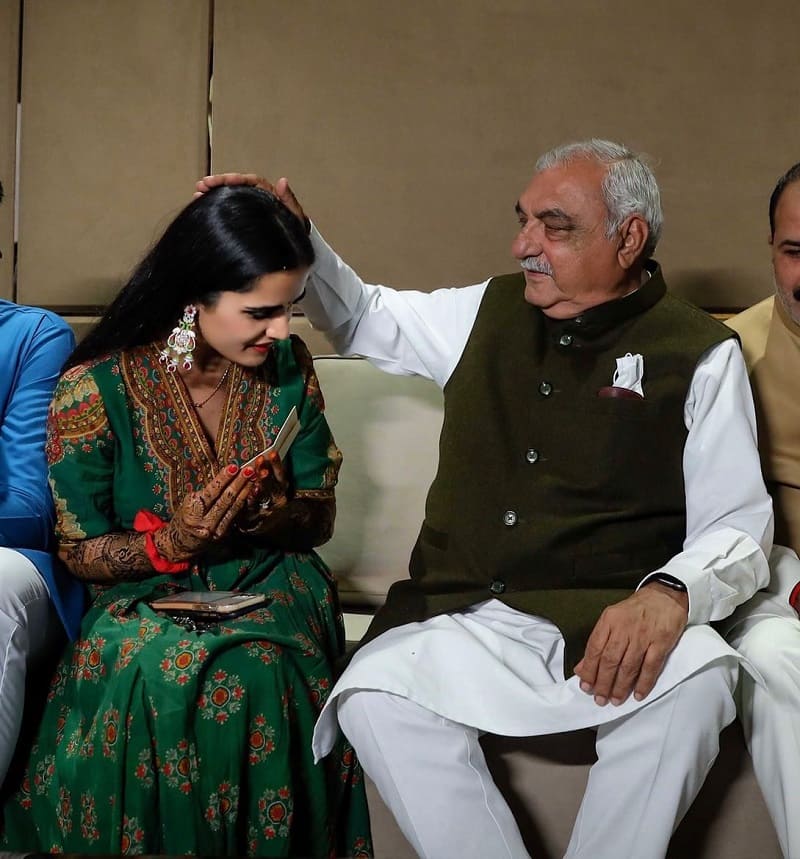 Weddings of the love-birds
After almost 8-9 months of their engagement, Rahul Tewatia and Ridhi Pannu tied their knots and married one another. This charming couple's marriage took place on the 29th of November 2021 at The Umrao, New Delhi. Both of them were looking as beautiful as ever.
With minimal yet gorgeous looking makeup bride Ridhi was wearing a stunning looking red-colored lehenga that came from the famous Sabyasachi Mukherjee's collection. On the other hand groom Rahul was wearing a dash looking beige combination Sherwani suit with a beige shade pajama that too from the Sabyasachi Mukherjee's collection.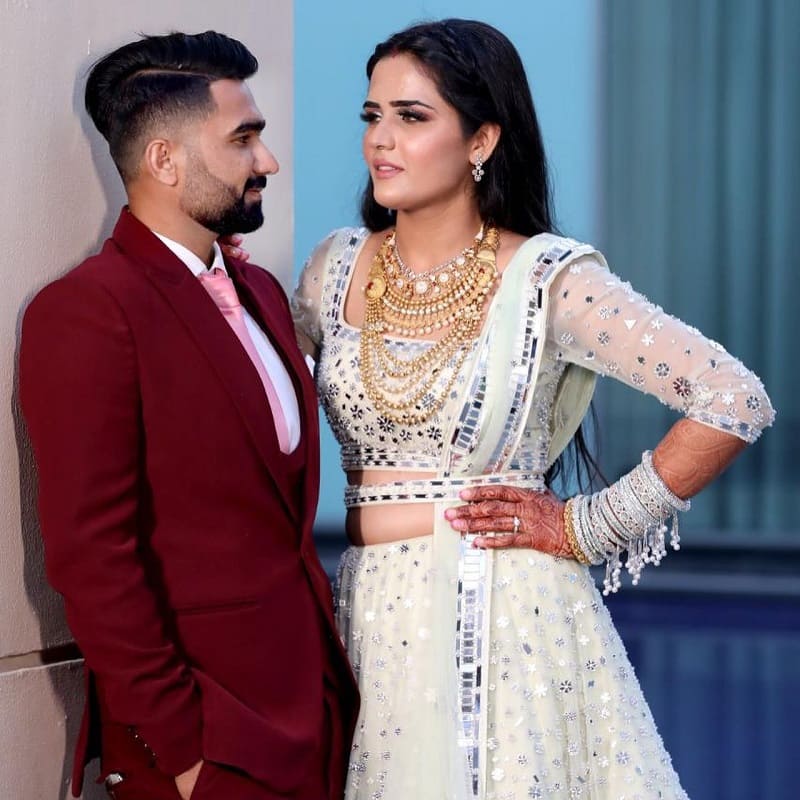 Their wedding was attended by many revered personalities and especially cricketers like Rishabh Pant, Yuzvendra Chahal with his wife Dhanashree Verma, Nitish Rana with his wife Sacchi Marwah Rana, Shikhar Dhawan, and many other personalities. Pictures were all over the internet of this studded and beautiful marriage event.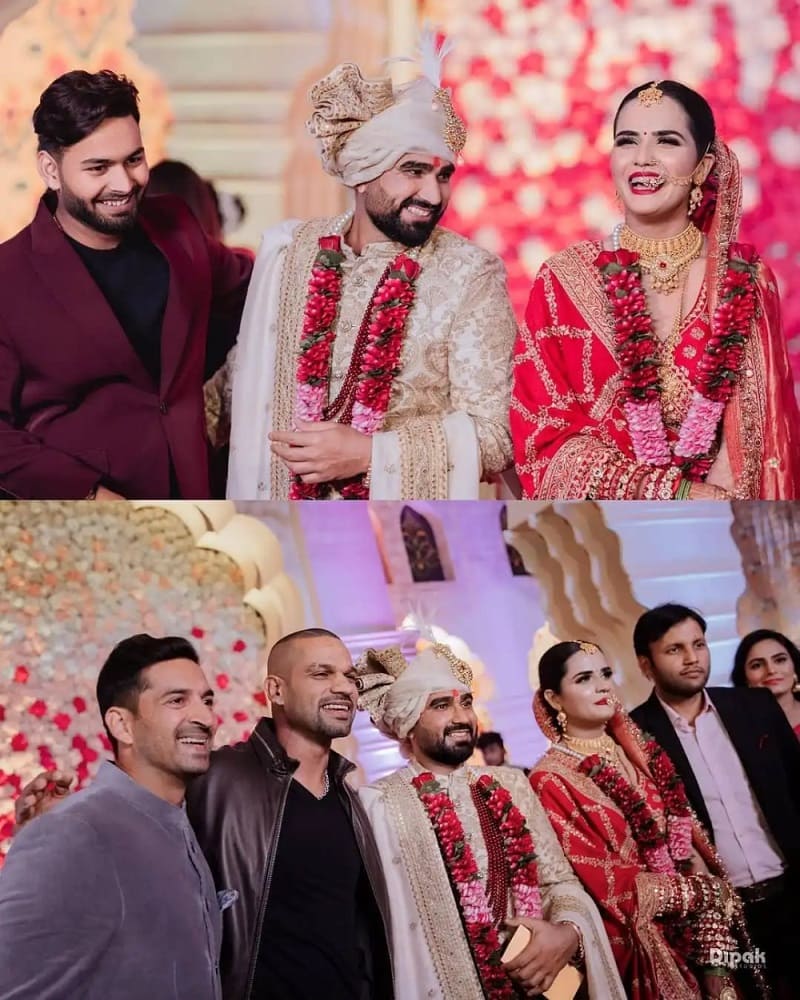 Life as a Married Couple
It has almost been 8 months and life after marriage seems as happy as ever for this couple. In February 2022, Valentine's day pictures were shared of this beautiful couple by Ridhi that was captioned 'My forever Valentine'. Recently they both visited Shree Siddhivinayak Ganapati Mandir as pictures were shared by Rahul.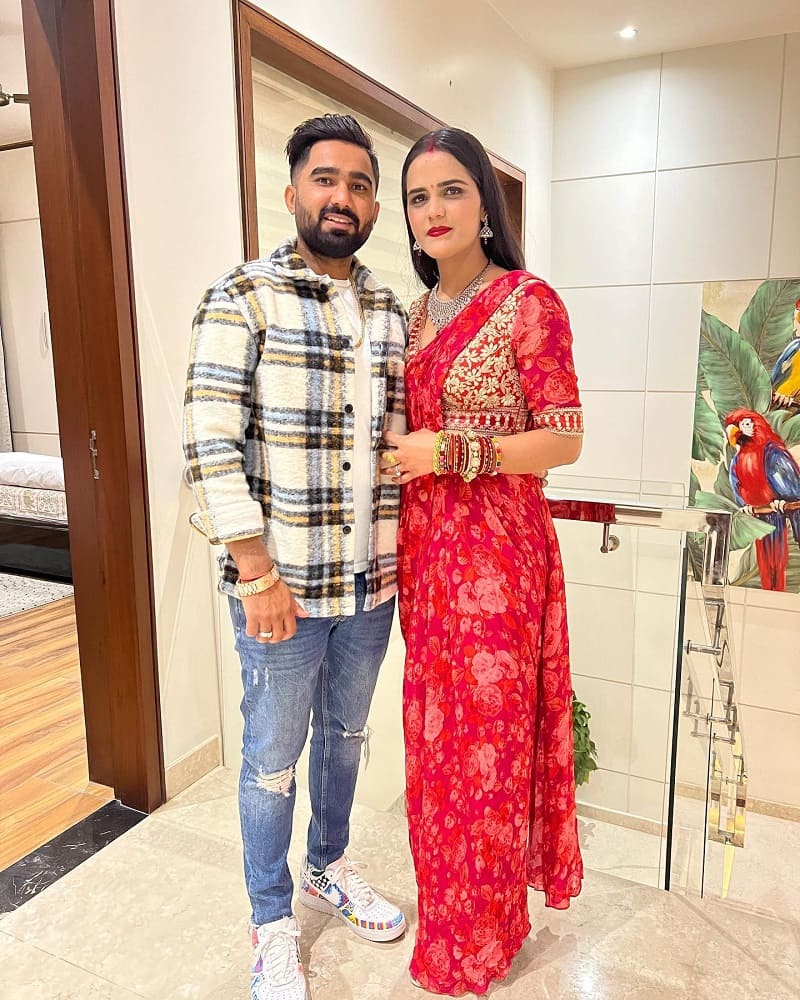 Rahul keeps on making a remarkable impact in cricket with his performance. And we are very sure that now it is not just his fans that he immensely makes proud but also his better-half, Ridhi Pannu too. May they live happily ever after.
Below are some photos of Rahul Tewatia with wife Ridhi Pannu
View this post on Instagram
View this post on Instagram
View this post on Instagram
View this post on Instagram