"Master Blaster" Sachin Tendulkar recounts the tale of the NatWest Trophy winning that took place in the year 2002. This is one of those bilateral games that gives off a feeling that is close to a World Cup finale. The NatWest win of 2002 is known for how Sourav Ganguly took off his shirt in order to celebrate and memorialize a triumph that after a point was highly unanticipated.
The final match of the NatWest series took place between India and England on the Lord's cricket ground where India made a historic and memorable win. On the 13th of July 2022, India celebrated 20 years anniversary of this iconic victory. India had to chase a huge target of 326 runs in order to bag a win.
But what was disheartening and discouraging for not just the fans but also the men in blue was to see how all senior batters were dismissed early in the innings creating pressure on the middle order. Sachin's contribution too was of a mere 14 runs. He talks about in his video how by the end of the 25th over, men in blue were left with only 5 wickets in their hand and so many runs yet to score.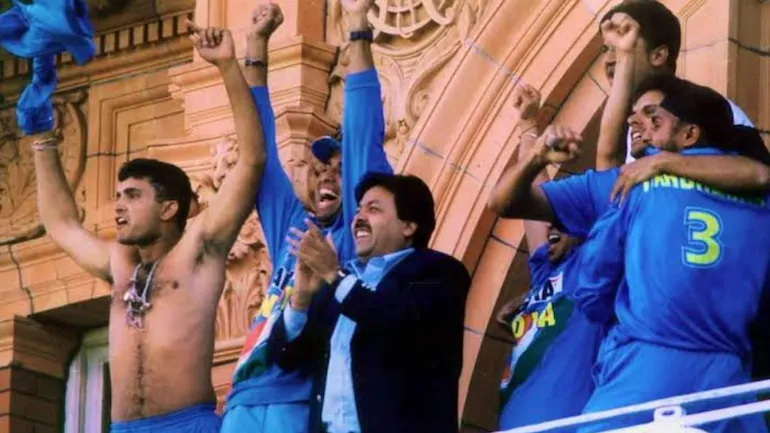 The milieu in the stadium, all over in India, as well as in the dressing room was full of tensity.
On the crease were 2 of the very young players whose partnership was igniting some kind of hope, for everyone around. Yuvraj Singh and Mohammad Kaif were trying to get India into the match. The feeling of little uncertainty was there at first since Yuvi had started his career only around 2 to 2.5 years ago, said Tendulkar.
In order to not jinx the performance that this duo of Yuvi and Kaif were carrying out, Tendulkar mentions in his video that he asked every player in the dressing room to be still in whatever positions they were and keep on doing whatever they were doing. "I was instrumental in making sure of this", said Tendulkar.
The energy in their performance did not dismantle and soon after the ones got converted into twos with the number of boundaries that were highly required. The equilibrium that both these star performers maintained was unparalleled. A wave of excitement came all over the stadium and of course in the dressing room as well. After Yuvi got down, Kaif took the charge and led India towards the win, scoring an unbeaten 87 runs off 75 balls himself. India had won this NatWest final of 2002, by 2 wickets.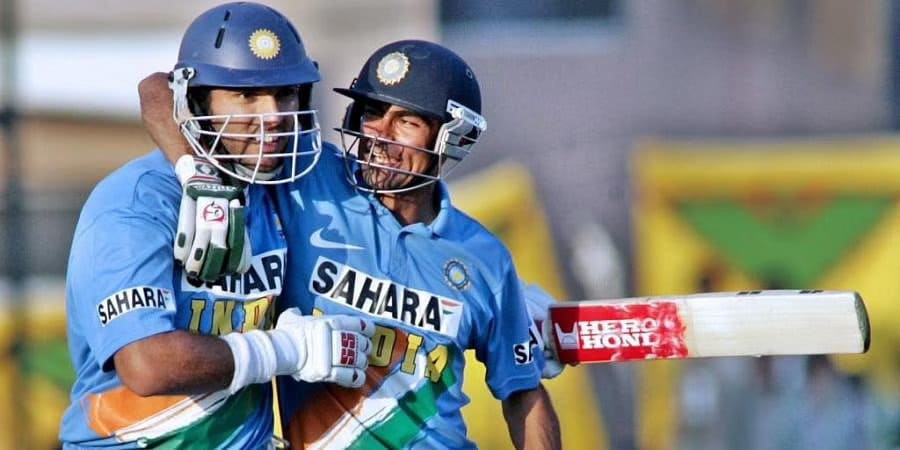 Sachin Tendulkar shares story that no one knows from the NatWest finale of 2002
It was a nail-biting finish, says Tendulkar. The excitement level was so much so that Dada (Sourav Ganguly) took off his jersey and went out on the balcony to celebrate. Tendulkar said in the video,

"Dada took his jersey off, that everyone knows. But there is another story that no one knows about. Yuvi and Kaif came to meet me after the game, they said, 'Paaji, our performance was good, but if we have to do something even better than this, what should we do?' I was like, 'you have just won the tournament for us! What more do you want to do? Just keep doing the same and Indian cricket will be fine'. They haven't disappointed us."
Concluding to this anecdote, Tendulkar mentioned that these superheroes did not disappoint us in the upcoming years. They continued to shine like the stars that they are.
July 13, 2002: The day we climbed Mt Everest at Lord's…Dada shirtless, Yuvi nerveless, Zak's support priceless, Me fearless…memories endless. pic.twitter.com/ND6UDkaUiM

— Mohammad Kaif (@MohammadKaif) July 13, 2020
Watch the complete video below