Sunil Gavaskar was one of the finest and most accomplished opener batters of all moment. His technique was based on near-perfect precision and massive attention abilities. It's difficult to imagine a more exquisite defense: practically impenetrable, it made his wickets one of the most difficult to obtain. He was equally at ease on both front and back feet had good length and line discernment and were perfectly balanced.
He had almost every tactic in the book, but he sacrificed panache for the steadiness his team required. Sachin Tendulkar surpassed Gavaskar's milestone for most Test hundreds, yet numbers alone do not convey Gavaskar's genuine significance to India.
He won esteem for Indian cricket and instilled competence in his colleagues. He was the catalyst for Indian cricket's maturation. Gavaskar has worked as a television pundit, researcher, and writer after his retirement, as well as holding different positions with the BCCI and serving as head of the ICC cricket commission. After several inflammatory comments, he stood down from the latter to pursue a career as a television journalist and pundit.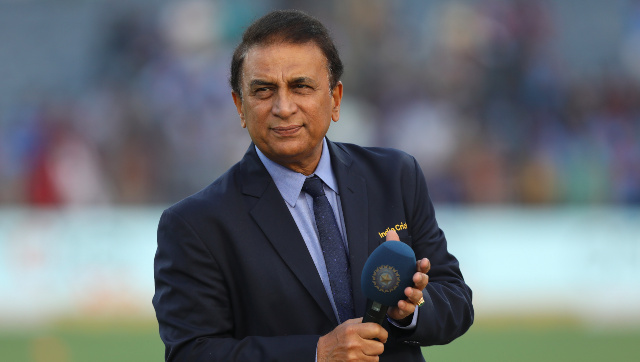 Sunil Gavaskar is now spectating in the IPL 2022 tournaments, and he made a remark regarding Shimron Hetmyer's wife during the encounter between Rajasthan Royals and Chennai Super Kings on May 20 at Brabourne Stadium in Mumbai. The public reacted negatively to this, and many internet consumers asked that the Board of Control for Cricket in India (BCCI) fire Little Master, as he was known throughout his playing career.
The Caribbean sportsman, who is playing at the moment for RR in the IPL 2022, had a break from synopsis to give birth to his first child, but he is now returned and was part of that team that competed against MS Dhoni's CSK.
Shimron Hetmyer batted at number six for his squad, and RR required 47 runs in 31 balls to win the game at the moment. Sunil Gavaskar sparked a debate when he quipped,
"Hetmyer's wife delivered; will Hetmyer deliver for the Royals now?"
Sunil Gavaskar on Tv – "Hetmyer's wife delivered, will he deliver?"

Not sure whether we have commentators or troll on tv.#IPL2022 #CSKvsRR #SunilGavaskar

— Bjp slayer (@BjpSlayer) May 20, 2022
While people did think that this might be very inappropriate for a commentator on air so pass something like that which is borderline sexist.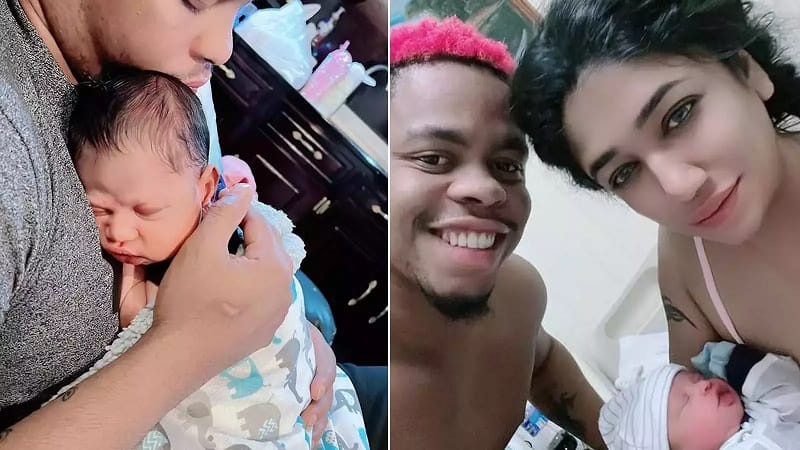 Fans were enraged by this remark, and many rushed to social networking sites to criticize the former Indian batsman.
Gavaskar faced a lot of backlash online because of his distasteful comment

Sunil Gavaskar regularly reminds us not to choose our life heroes on the basis of professional exploits.

Someone can be a world beater skillfully but to have a right moral compass is a totally different thing

— Dr Sagar Garg (@DrGumsNProbes) May 21, 2022
Sunil Gavaskar should be kicked out from commentary panel. First he should learn to respect others players.#CSKvsRR #IPL2022

— Arjit Gupta (@guptarjit) May 20, 2022
You have a reason to fire him now @IPL https://t.co/0gJMUaElyU

— Pradhyoth (@Pradhyoth1) May 20, 2022
Dedicated to Mr. Sunil Gavaskar – pic.twitter.com/gEKlEhE39a

— Pallavi Anand (@PallaviSAnand) May 20, 2022
Sunil Gavaskar is one of the worst and most shameless commentators around. He has no sense of reality and still living in the 80s making these crass jokes. He should be banned immediately. And please have a woman commentator in the booth so these old men can learn some respect. https://t.co/nEw7i92RPw

— Himansh (@HimanshSingla_) May 20, 2022
Ban this guy Sunil Gavaskar from commentary, he is a tharki budha dragging everyone's wife 😡🤬 https://t.co/7Xq0q0EE2A

— Yasir. (@The_Introverty) May 20, 2022
Sunil Gavaskar shd be kicked out from com box, he is getting royalty for being one of the best test batsmen of all time while our ears bleed https://t.co/nsuNtzhmtX

— Kartik 🇮🇳 (@indicpolymath) May 20, 2022
There are 4 stages of life.

1) Childhood
2) Youth
3) Old age
4) Childhood

Sunil Gavaskar is on 4th stage of his life.

— Karan (@karannpatelll) May 20, 2022
'So' called legend Sunil gavaskar some words during commentary today-: "Now Hetmyer's wife has delievered, now he has to deliver today". Are you kidding me?? These are the words of a commentator who is commentating in world's best league. That's Pathetic.

— Vaibhav Mishra (@heyy_vaibhav) May 20, 2022
Sunil Gavaskar needs this type of treatment again. pic.twitter.com/nRcNiLmEDm

— Aditya (@Adityakrsaha) May 20, 2022
Though it is not known that was it intentional or not, the batsman has been known to pass on inappropriate comments to other people, especially during matches.