MS Dhoni is one of India's most successful captains, having led the country to victory in every format of cricket, including Test matches, ODIs, and 20-20 matches. Because of his composure throughout his cricketing career, MS Dhoni is known as "Mr. Cool" in the cricketing world.
MS Dhoni is regarded as one of the most popular and well-liked cricketers in the world. His modest manner and cool-as-a-cucumber attitude during death overs and other stressful circumstances on the field have gained him great respect and affection from his millions of followers, in addition to his world-class performances. The way he handles pressure and supports his teammates isn't everyone's cup of tea. He's the calmest and most focused player on the field.
It's a rare event when "Captain Cool" loses his cool, but there have been a few situations where Dhoni has lost his cool and became absorbed in intense debates. The end outcome has been funny. Since MS Dhoni retains his character at all times, there aren't many of these incidents.
Let's have a look at some of those instances when MS Dhoni loses his cool:
1. When MS Dhoni was not pleased with umpire Daryl Harper's harsh punishment against Praveen Kumar in 2011.
India was facing West Indies when the umpire, who was renowned for making severe decisions against the Indians, announced that Praveen Kumar would not be bowling for the rest of the innings after he repeatedly raced down the pitch to the protected area.
This infuriated Dhoni, who is said to have warned Harper,
"We've had trouble with you before, Harper."
Later, in the press conference, Dhoni said,
"If the correct decisions were made the game would have finished much earlier and I would have been in the hotel by now."
Harper later responded, saying,
"It's true… but they would have been back earlier if the Indian fieldsmen had taken their catches as well."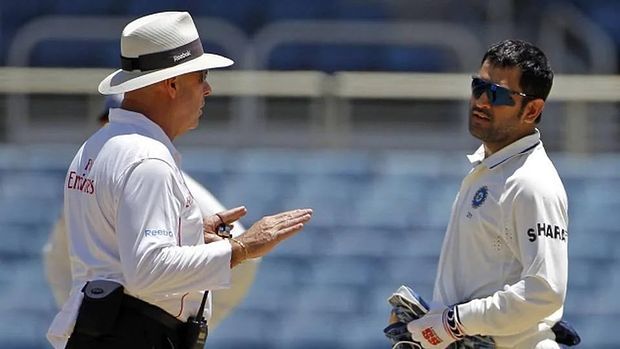 2. In a rare display of aggressiveness in IPL 2019, MS Dhoni went on the field to argue with the umpire.
CSK and tight endings are inextricably linked, and Dhoni lost his calm in one such case during the IPL 2019. In the final over of his match against Rajasthan Royals, Dhoni got out to a Ben Stokes' delivery. The umpires on the field were sceptical about a no-ball straight after that.
Dhoni refused to sit in the seats and got on the field, which he should not have done and subsequently apologised for. This event sparked a flurry of responses on the internet.
When MS Dhoni lost his cool https://t.co/9GjQ7hJWtt via @ipl

— Naresh kumar Pradhan (@iam_naresh7) April 11, 2019
Just imagine the situation of that umpire when "DHONI" was pointing his finger at him !

That poor fellow might have been literally shivering from inside 😂😂😂#RRvCSK #CSKvRR #IPL #WhistlePodu pic.twitter.com/LzdIiHSRFu

— Shaun (@shauntweets7) April 11, 2019
3. When Dhoni became enraged with Billy Bowden for calling back Michael Hussey after the third umpire declared him out.
In Bowden's defence, it appeared as Hussey had returned to the crease, but Dhoni was unimpressed with the call-back. I mean "what did you just say?" when I say "unimpressed." incredulity. This occurred in the year 2012.
4. When in 2018, Dhoni slammed Manish Pandey for failing to convert a single into two runs.
If there's one thing we know about Dhoni, it's that he loves to turn one run into two. Manish Pandey made the mistake of forgetting to do the same when playing against South Africa, and the former captain gave him a stern lecture. The fact that it was the 19th over of the inning didn't help things.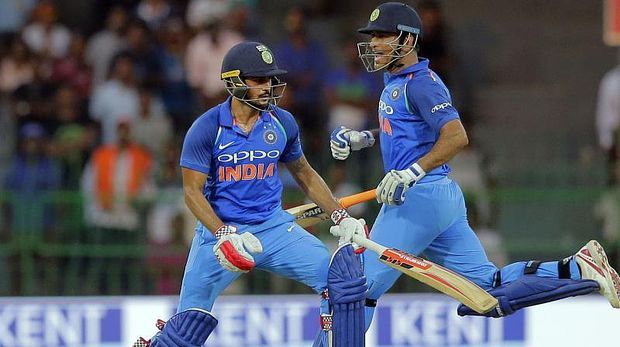 5. When Dhoni yelled at Mohammad Shami, telling him not to lie.
Shami did this in 2014 after he bowled a bouncer out of frustration. When Dhoni inquired about it, the bowler claimed that the ball had dropped from his grasp. Dhoni is said to have responded,
"Dekh beta, bohot log aaye mere saamne. Bohot log khel ke chale gaye, jhoot mat bol."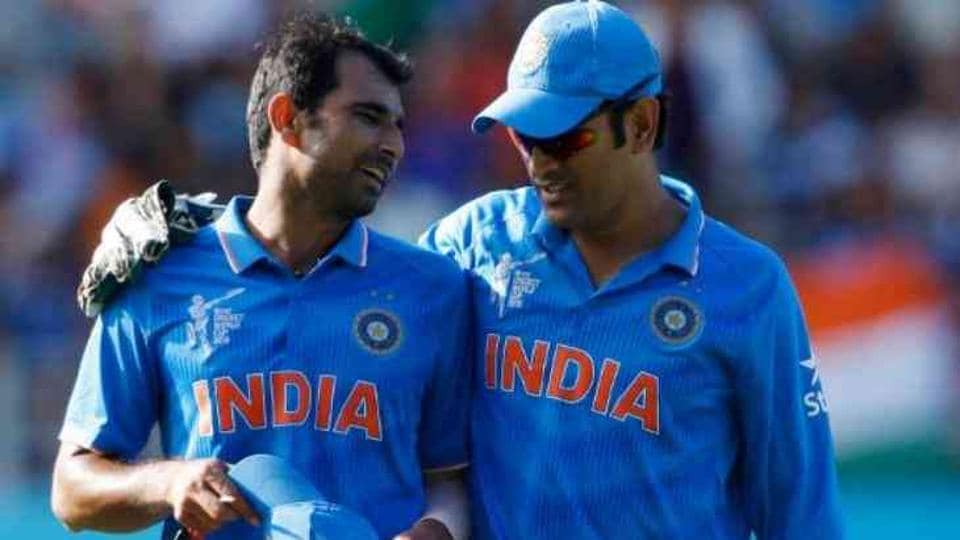 6. When in 2009, Mahi was enraged when Michell Johnson blocked his path when he was rushing between the wickets.
Johnson also threw a couple of bouncers at him, which Dhoni did not enjoy. He then went on to make more daring shots in order to express his rage.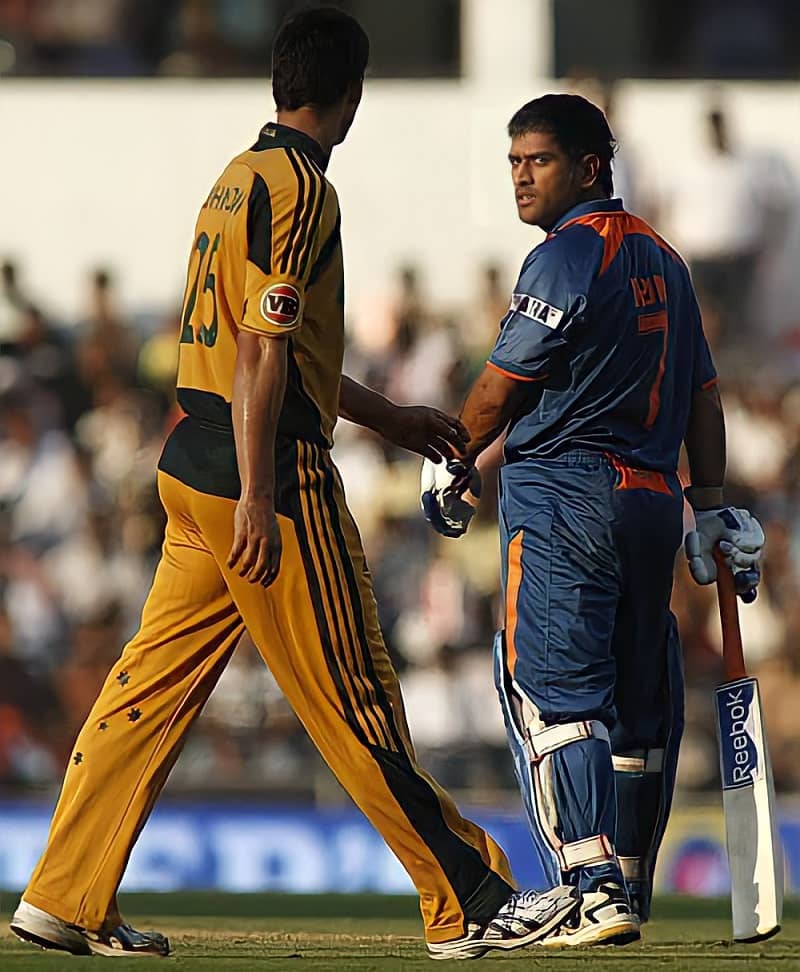 7. When Dhoni lost his calm in front of Kuldeep Yadav and reminded him of how many ODIs he had played.
This occurred during a match against Sri Lanka when Kuldeep struggled to understand what Dhoni was saying. As a result, Dhoni approached him and remarked,
"Main pagal hun? 300 ODI khela samjha raha hun tujhe yahan pe."
The UP spinner was so scared that he approached Dhoni on the team bus to apologise and ask whether he had ever lost his cool like this before. To which Dhoni replied,
"20 saal se gussa nahi kiya hai."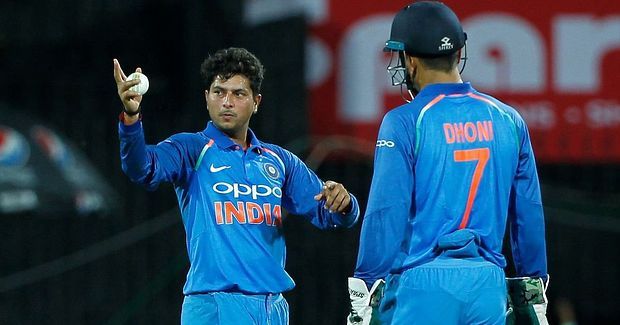 But we can't really hold much of it against him, can we?
Also read: 8 Times MS Dhoni Proved That He Was The Most Humble Guy