Gautam Gambhir is one of the most revered Indian cricketers of all time. While we all know him for his exceptional batting skills, that is not the only thing he is famous for. Even after retiring for about 4 years now, Gautam Gambhir makes it to the headlines every now and then. The reason is for his salty remarks and tweets. While he may not intend to belittle anyone but his words, so often, prove otherwise.
Here are the top 5 times when Gautam Gambhir went careless with his words thereby letting his fans down:
1. Gautam Gambhir questioned Ajinkya Rahane's place in the squad
This was the time when India and New Zealand were facing one another in the test series last year. Gautam Gambhir made a remark for Ajinkya Rahane when he said,
"Ajinkya is pretty fortunate that he's still part of this side because he's leading"
While it is true that Ajinkya Rahane was out of form at that time but making such a mean remark for an important player is not at all appealing. Such remarks may look like a "critical analysis" although it is not. It puts the player under a lot of pressure and may hinder their future performances.
I admit a lot of criticism about Rahane is justified. But why is Gambhir constantly behind him? Is there any history between them? Poora haath dhoke pada hai uske peeche!!

Puts the nice guy under lot of pressure.

— Cricketologist (@AMP86793444) November 23, 2021
2. Time when he made a degrading remark about New Zealand after the T20 World Cup finale
We are going back to the time when New Zealand and Australia were competing against one another for the T20 World cup trophy. The ones who emerged victorious were the Australians but New Zealand's efforts were beyond commendable. The remark made by Gautam was,
"My favorite side after India (for the T20 World Cup) was New Zealand. Seeing them bullied around like an apprentice wasn't a pleasant experience"
Gautam Gambhir said, "my favourite side after India for T20 World Cup was New Zealand. If I was a New Zealand supporter, I would've demanded a refund seeing my team all over the place. It wasn't a performance worthy of a final". (To TOI).

— Mufaddal Vohra (@mufaddal_vohra) November 16, 2021
The problem with this remark is that it is degrading. Such opinions come under the category of toxic remarks. It needs to be understood by everyone that every team deserves respect whether they win or lose.
Well played New Zealand 👏

Congratulations on a stunning campaign!#T20WorldCup pic.twitter.com/QjtBP0DkX0

— ICC (@ICC) November 14, 2021
3. When he commented on the Indian men's Hockey team winning bronze in the Olympics
The bronze medal that the Indian hockey team won at the Tokyo Olympics was indeed commendable and deserved the highest of appreciation. However what Gautam Gambhir said in order to congratulate the Indian Hockey team was a bit weird. He termed this victory as "bigger than any World Cup" which is not winsome.
All medals and trophies are equally important to us. And so are all kinds of sports. By making such a salty remark he was clearly comparing sports and their values which is unjustified.
Forget 1983, 2007 or 2011, this medal in Hockey is bigger than any World Cup! #IndianHockeyMyPride 🇮🇳 pic.twitter.com/UZjfPwFHJJ

— Gautam Gambhir (@GautamGambhir) August 5, 2021
4. Gautam's tweet when ESPN shared MS Dhoni's photo hitting the iconic six from World Cup 2011
On the anniversary of the 2011 world cup, ESPN shared MS Dhoni's photo hitting the iconic six. What Gautam said retweeting the post of ESPN was indeed very rude. His tweet read,
"Just a reminder @ESPNcricinfo: #worldcup2011 was won by entire India, entire Indian team & all support staff. High time you hit your obsession for a SIX."
Just a reminder @ESPNcricinfo: #worldcup2011 was won by entire India, entire Indian team & all support staff. High time you hit your obsession for a SIX. pic.twitter.com/WPRPQdfJrV

— Gautam Gambhir (@GautamGambhir) April 2, 2020
No one has ever said that the win was solely possibly because of the six. It was indeed a team effort that made the winning possible. However, it is important to understand that it is a certain iconic moment that makes a whole match a lot more memorable. Gautam's own efforts were commendable and so were the whole team's but a winning six is a winning six.
It is true that GG's 97 in the WC final deserves way more credit than it gets. But, this moment is iconic! Nothing compares. Our generation will never forget it. Not fair to blame @ESPNcricinfo for the tweet. https://t.co/zmYgS5huTB

— Sohini M. (@Mittermaniac) April 2, 2020
5. Time when he indirectly hinted that Dhoni was the reason for the non-completion of his century in the World Cup 2011 final
Gambhir once said,
"I remember that after the completion of one over, Dhoni told me that 'three runs are remaining, get these three runs and your hundred would be completed', till I was on 97, I was in the present. But as soon as I thought that I am just three runs away from getting a hundred, the rush of blood caused by the desire to get to a hundred took over."
It is pretty evident that he was directly hinting at and blaming Dhoni for the non-completion of his century since he had scored the match-winning knock of 97. But Dhoni was the captain and he was doing nothing but motivating Gambhir. Taking such a dig at Dhoni was not a good look in many people's eyes.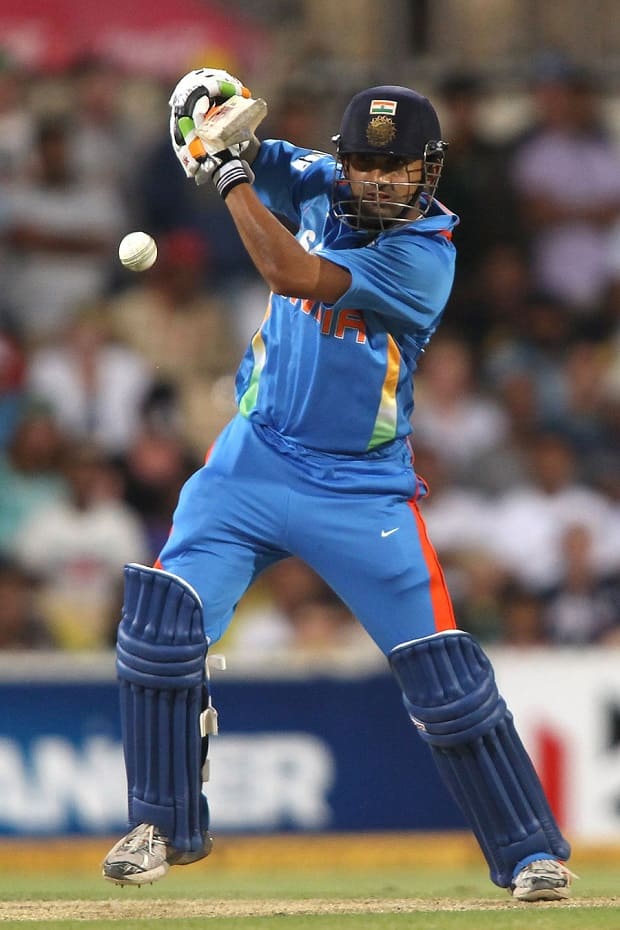 These were some of the many times when Gautam Gambhir made a salty remark. While it is plausible that he had no intention of doing so but as you can see his words tell some other story. What is important to understand is that respect and peace are the only options that will help you in your life.
Also read: 10 Dumb Statements From Cricketers That Left Every Fan Embarrassed