Sportsmanship is an understanding of and commitment to fair play with complete integrity. Cricket is one such sport where every morally rich player tries and portrays the best of sportsmanship qualities. The civility that Indian cricketers have shown to many of their opponents is beyond praiseworthy. Every fan hails the graciousness the Indian cricketers have portrayed over the years. Both in and outside the arena of the ground.
There are exceptional examples when cricketers have gone out of their way to help out their contenders. Here is a list of sportsmanship moments of the Indian Cricketers towards their opponents that are appreciated by everyone all around the globe.
1. Virat Kohli asking fans to stop hissing Steve Smith
This tale goes back to the 2019 World cup when many Indian fans came in, in support of the men in blue. During the 2019 World Cup India for the first time faced Steve Smith and David Warner after their ban because of the Sandpapergate incident.
The cheering Indian fans were hissing and booing Steve Smith which Virat Kohli found completely disrespectful. As the Indian skipper, Virat asked the fans to not do that the hissing reduced to a greater extent. Steve Smith deeply appreciated his gesture of Kohli.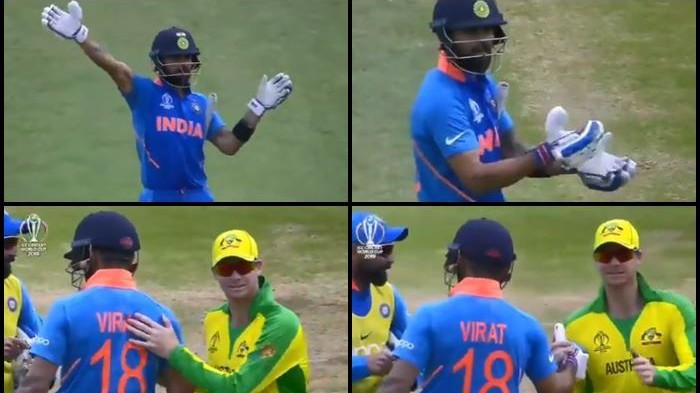 2. Sachin Tendulkar played for Pakistan
The heading might sound astounding and hard to believe but it is a fact-based reality that Tendulkar did play for the neighboring rival team once. It was back in 1987 when an exhibition match was going on between India and Pakistan. 14-year-old Tendulkar was obviously a part of the Indian contingent.
This match was going on at the Brabourne Stadium. Two of the Pakistani players went off the field and since it was only an exhibition match there were not many players available. This gave the teenage boy Tendulkar a chance to take the field as a substitute fielder.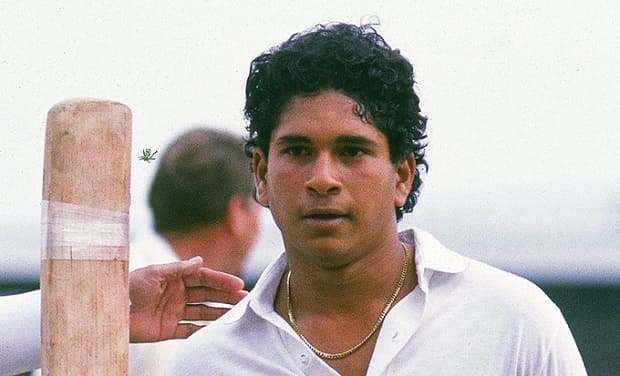 3. Dhoni helping Faf du Plessis with leg cramps
In the truest of words, MS Dhoni is a legendary player. He like every other time came to the aid of cricketers even if they were of the opponent team. We are talking about the time when MS Dhoni helped out his good friend from the opposition's team Faf du Plessis with leg cramps during the ODI series between India and South Africa.
Due to playing for so long in the stroking heat Faf du Plessis got really tired and after scoring a century he went down to lie on the field. Dhoni helped him by stretching his legs upwards while the South African medical team was on their way. Fans adore this generous deed of MSD.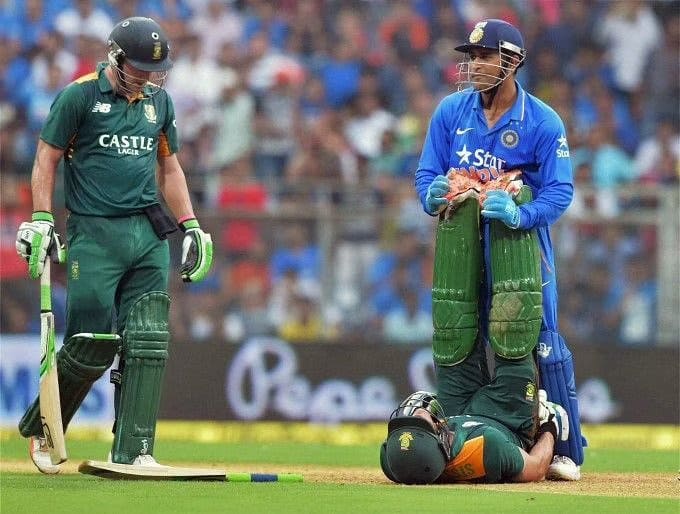 4. Rahul Dravid coming to Scotland's aid
Scotland cricket team is one of the newest and rising cricket teams in the world. Back in 2003, the Scotland cricket board asked BCCI for an exchange program for players in order to educate the Scotland players better about international cricket. Since the 2003 world cup recently ended it was made possible.
However, the Scotland cricket board never anticipated that it would be the well-known cricketer Rahul Dravid who would be the one to come to their aid. He played for the Scotland team in 11 domestic matches and scored over 600 runs with 2 centuries and fifties each.
A throwback to when world class batter and current India Men's head coach Rahul Dravid donned the Saltire in 2003 🏴󠁧󠁢󠁳󠁣󠁴󠁿 pic.twitter.com/2yAkYBEhk7

— Cricket Scotland (@CricketScotland) November 18, 2021
5. Mandeep Singh as South Africa's substitute fielder
Ahead of the 2015 India Vs South Africa ODI series a practice match was going on. In this practice match between India A and South Africa A, Indian cricketer Mandeep Singh came out wearing South Africa's Jersey which created a laugh on many social media platforms with humorous memes.
It happened because many of South Africa A's players were suffering from food poisoning and had to leave the field. Mandeep Singh thus came out wearing a green jersey with the sporting name Eddie Lee. This created a chuckle for commentator Sunil Gavaskar but nonetheless, it was indeed an act of great sportsmanship.
These are the men of cricket who proves that the game of cricket is indeed a game of gentlemen's.