If you've been watching TV or following the Indian Cricket team on social media, you're aware of Rahul Dravid's recent appointment as coach.
Rahul Dravid, one of India's greatest batsmen of all time, is recognised for his calmness on the field as well as his batting. People are at a loss for words and superlatives to characterise Rahul Dravid in a single term, such as the man's grandeur as "The Wall" defending Indian cricket.
During his playing career, Dravid was unquestionably one of the best batsmen in the longest version of the game. In many instances, he was able to swing the game in his favour with easy ease. There was something so special about the Wall that made him one of the very few people in the country who has no haters.
Nobody in their right mind would ever criticise Dravid, therefore it won't happen. Instead, we compiled a list of reasons, or examples, that support our conviction that he is the ideal candidate for the job.
1. Even though he was unable to meet the youngster, Rahul Dravid talked with Ashok Dhoke, who had been diagnosed with cancer and was desperate to communicate with his idol.
Ashok Dhoke, like most 90s kids, grew up watching cricket of Rahul Dravid's era. That's why he idolises Rahul Dravid so faithfully that he wanted to meet communicate with him at any cost. Dhoke was unfortunately diagnosed with cancer a few years ago. So, Dravid set up a Skype appointment with the child to fulfil one of his last wishes.
2. Sourav Ganguly was able to play an additional batsman in the lineup when Rahul Dravid took over as the wicketkeeper.
When it came to wicket-keeping, Rahul Dravid was never an enthusiast. But when India's captain, Sourav Ganguly, urged him to put on the gloves, he stepped up and led the team to the World Cup final in 2003 and beyond.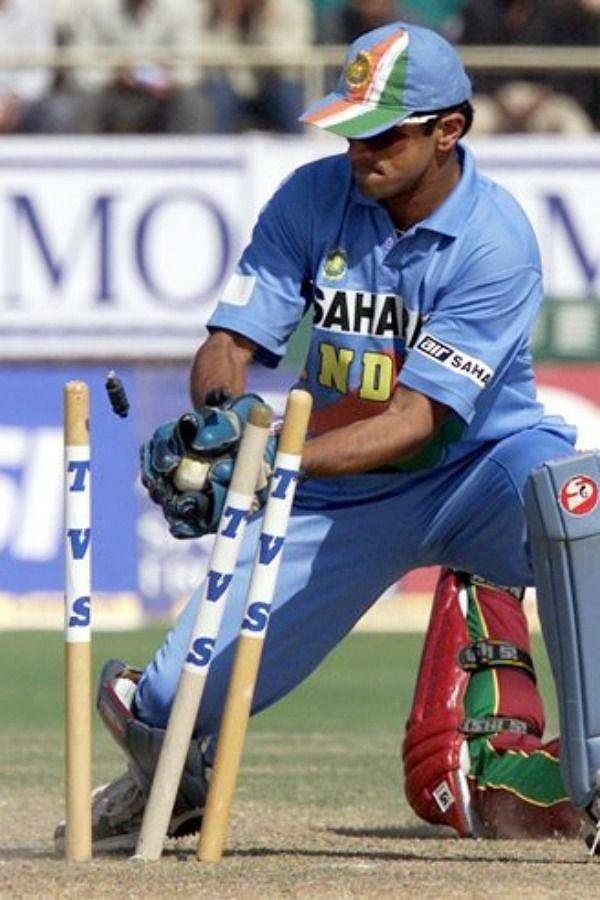 3. When Rahul Dravid decided to step down as captain, he had recently guided India to a Test series victory in England, allowing MS Dhoni to take over.
During India's 2007 tour of England, MSD served as Dravid's deputy in the One-Day Internationals. Even though India lost the series 3-2, it was a close call. India had just won a Test series in England under his captaincy before then. When it came to the T20 World Cup, though, things were different. Dravid stood down as captain and handed over the responsibilities to Dhoni.
Dravid resigned as captain for all forms following India's victorious performance in the first World T20, allowing Dhoni and Kumble to lead India to become the No. 1 Test team and win the World Cup in 2011.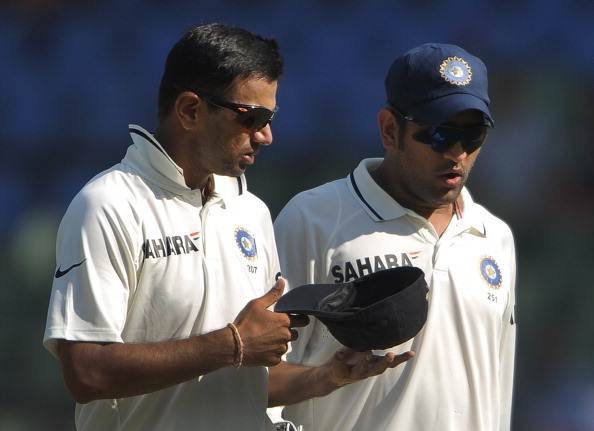 4. Despite having been out of the ODI team for years, he stayed back when the team required him to play in the ODI series against England.
For all intents and purposes, Dravid was retired from white-ball cricket. However, following India's 4-0 humiliation in the Test series during their 2011 tour of England, the team management decided that Dravid should bat in the middle order for both the T20 and ODI series, and the veteran agreed.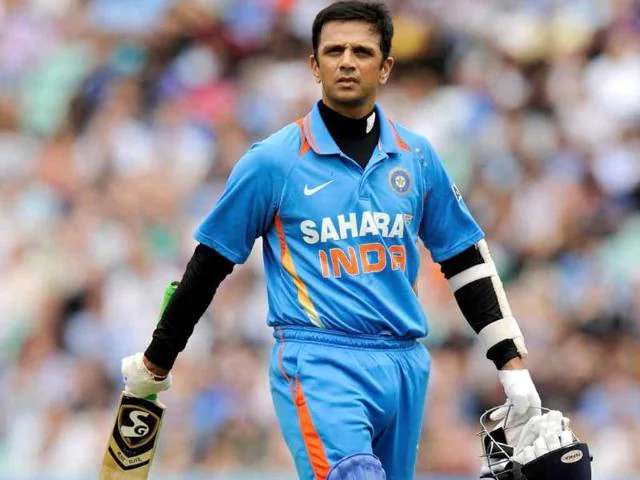 5. Even in his dying days of limited over cricket, Rahul Dravid was so excellent that he hit 69 runs off 79 balls, with a strike rate of 87!
Again, what was it about his hitting slowly? Dravid came in second to Virat Kohli's first century in England, but he still contributed to India's total of 304.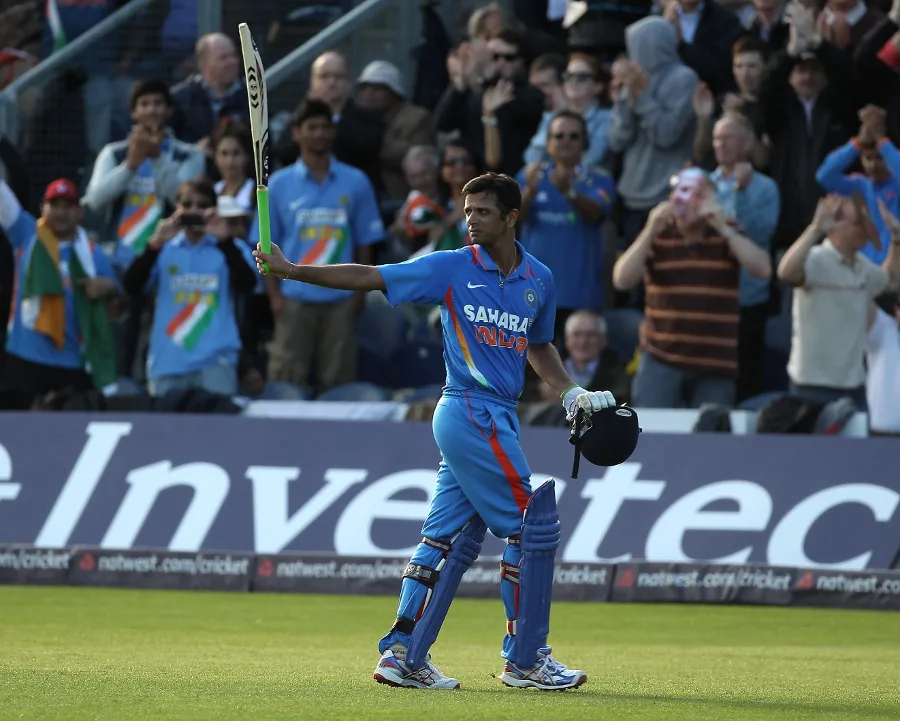 6. When fans at home were outraged that Dhoni and the Indian squad had recalled Ian Bell for batting, Dravid went to the press to defend the team.
Dravid had already stated to the media that Bell's dismissal did not appear to be in the spirit of the game.
He said,
"If the laws of the games are strictly adhered to, he probably was out. But in the spirit of the game, it didn't seem right. Dhoni and the team felt the right thing to do was to ask him to bat again."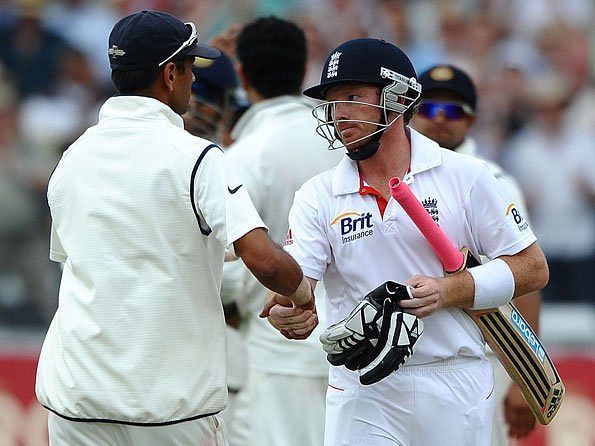 7. Dravid has stepped up to take the sword at the top of the order whenever India has battled with a poor opening partnership.
Rahul Dravid has frequently stepped up to perform the job that no one else was willing to do or didn't have the talents or temperament to accomplish well, whether it was in ODIs or Tests.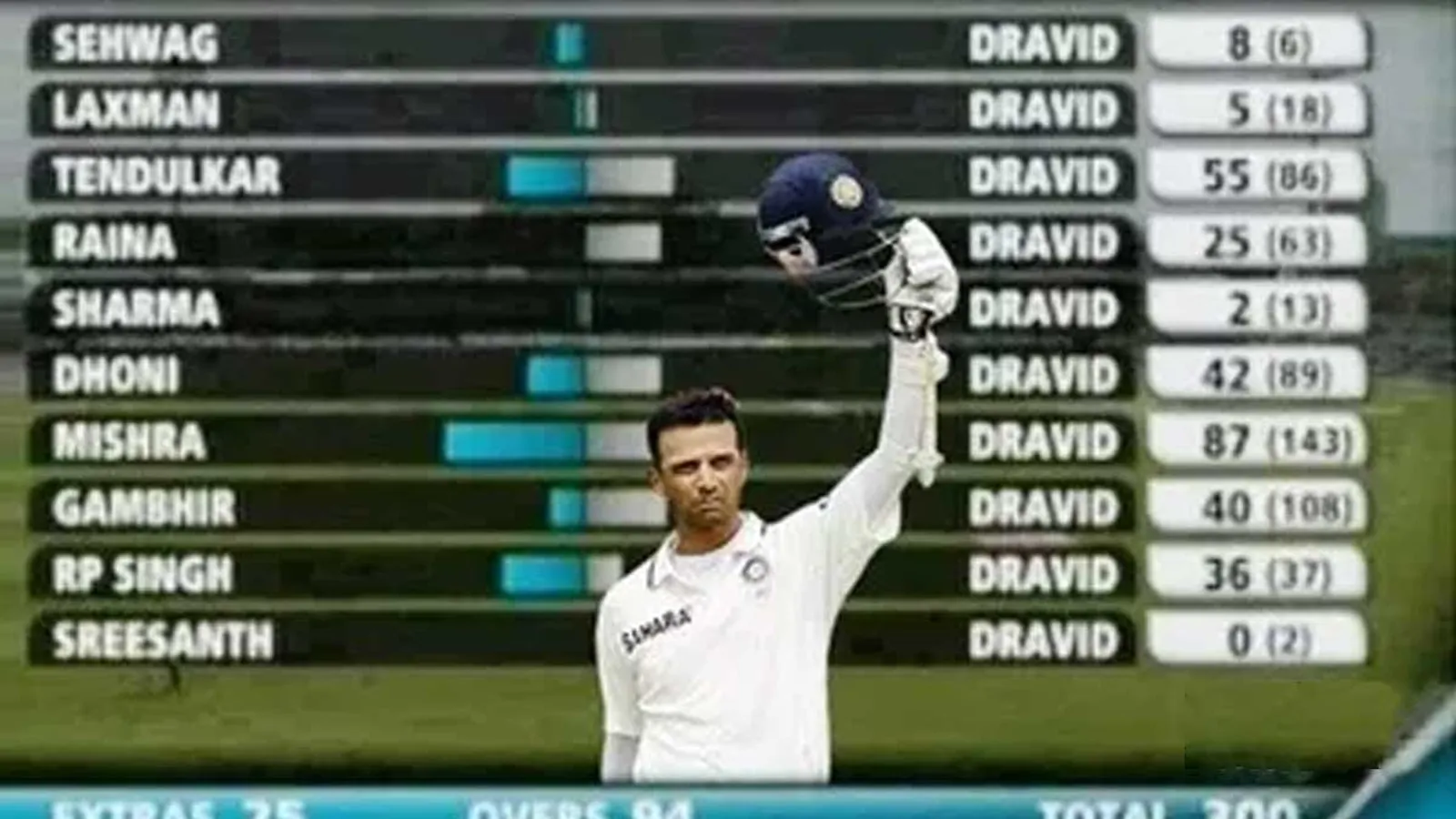 8. With a viral illness, Rahul Dravid entered the now-famous Kolkata Test of 2001.
That's correct. That remarkable combination of Dravid with VVS Laxman, which would go on to overcome the seemingly unbeatable Australian squad, took place in the midst of viral fever, among other things.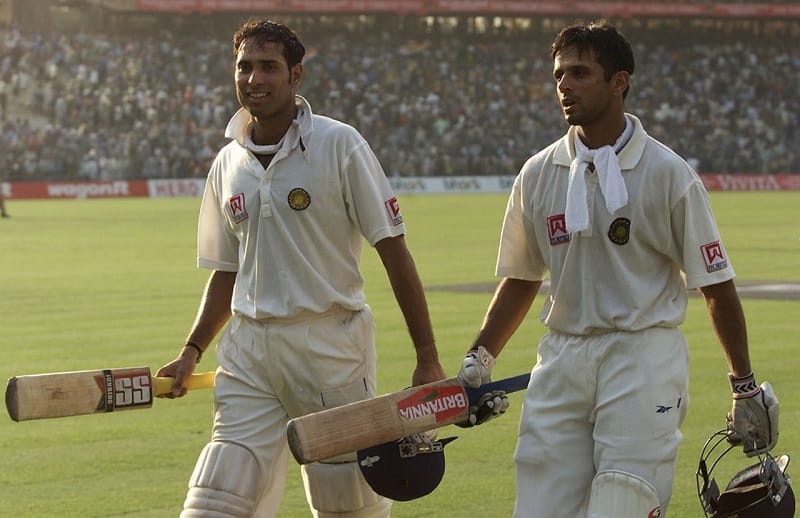 9. Dravid was famed for his invincible defence, but he also held the record for the second quickest ODI half-century by an Indian for many years.
Dravid hammered his way to a 22-ball 50. For comparison, Dravid's lifetime strike rate in ODIs was 71.24, but it was 227.27 on that day. This was before the T20 era.
10. After Kevin Pietersen sought his assistance in playing left-arm spinners, Rahul Dravid wrote a detailed letter to him.
Kevin Pietersen was having problems confronting left-arm spinners due to the new LBW regulations when he approached Dravid for assistance, in one of the most well-documented examples of opposing players' brotherhood. The Indian legend stepped forward and provided thorough instruction to Pietersen on the matter.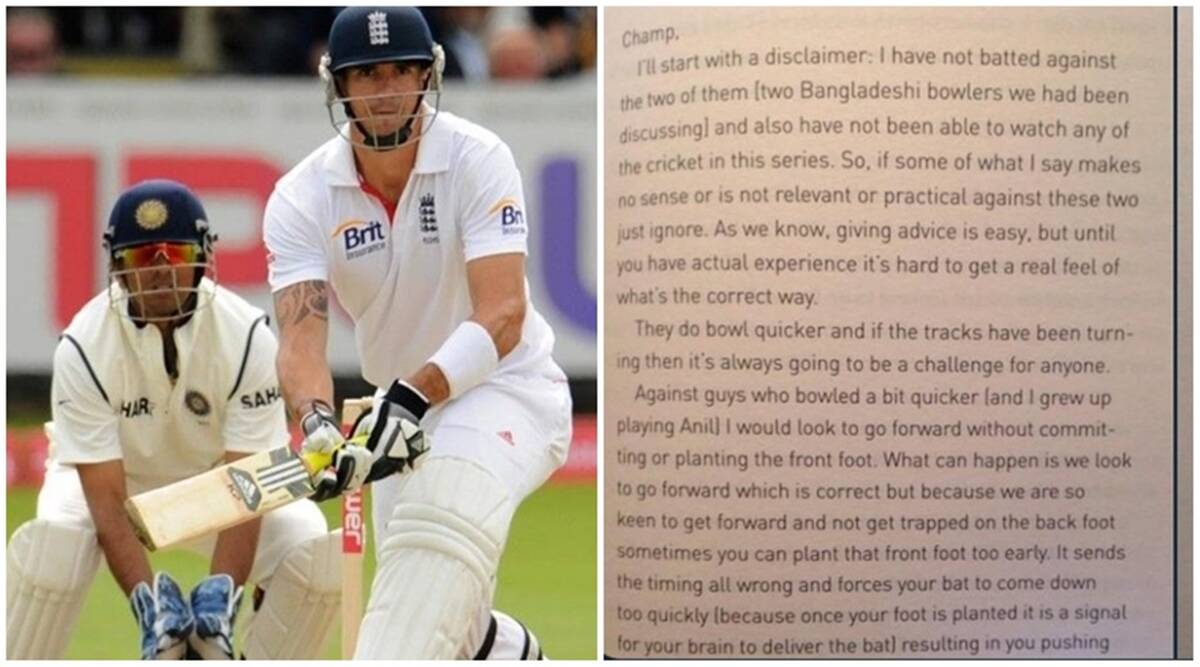 11. Rahul Dravid is also credited for the success of the India A and India U19 teams, as well as the development of future players who would someday represent the country at the highest level.
Dravid has been in charge of India's A and U-19 teams for the past six years, and a number of players have come through his structure, including Rishabh Pant, Avesh Khan, Prithvi Shaw, Hanuma Vihari, and Shubman Gill.