To be clear, Ganguly and Shastri are two of cricket's most powerful figures in India. The one thing the two previous captains have in common, despite having magnificent cricketing minds, is aggressiveness and it is not surprising to witness conflict between two of the most aggressive individuals in Indian cricket.
It is no secret that Sourav Ganguly and Ravi Shastri disagree on the majority of issues and have shared a long-term rivalry.  Anil Kumble was selected by the Cricket Advisory Committee (CAC) as the head coach in 2016 over Ravi Shastri, but the all-rounder later assumed the position after Kumble resigned. This is when their public feud first broke out.
They were involved in a verbal battle throughout that time, and even when Shastri took over as coach, the hostility persisted.
When they appeared on several episodes of Gaurav Kapur's program "Breakfast With Champions," they also had a few arguments with one another.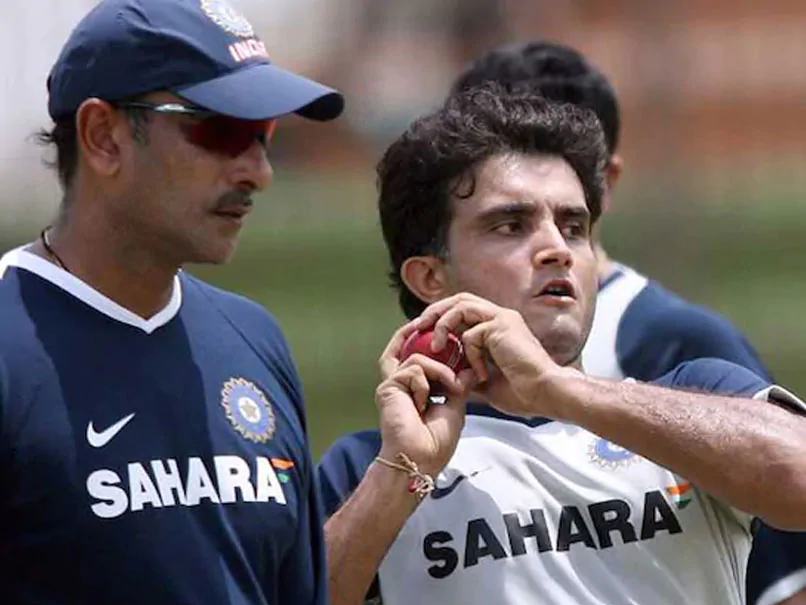 When Shastri gave the order and the team bus left without Ganguly
Shastri, who is renowned for his audacious and direct style, recounted one instance from 2007 when, as team manager, he left Sourav Ganguly at the hotel because he was running late for the team van. Shastri shared this wonderful punctuality tale, stating,
"If the bus leaves at 9, it will leave at 9. I remember once.. and only once I have had to take the bus early.. This was in Bangladesh when I first became manager in 2007."
He added,
"So the first practice session was in Chittagong I think. We were supposed to leave at 9 am and it got to 9 am."
He went  on to add,
"So I said, 'Let's go. All the guys from the back, the local managers and all, they came back.. they said Dada (Sourav Ganguly) has not come yet. I said, Dada can come separately. Let's go'. I think after that every time we left for practice, Sourav arrived 10 minutes before."
How did Sourav Ganguly react to this story?
The fun increased when Ganguly appeared on the program and was questioned about this claim made by Shastri. The former captain responded with a hilarious retort, tacitly alluding to Shastri's late-night drinking and the subsequent morning headache and nausea. Ganguly said that you shouldn't interview Shastri in the morning since at that moment he doesn't have any idea what he's talking about.
Ganguly remarked,
"You don't interview him [Shastri] in the morning, don't bring him on the breakfast show he wouldn't remember what he said. When I meet him, I will ask what did you say on the breakfast show, that never happened I don't know where he got that from."
While breaking out laughing, he said,
"But don't interview him in the morning, do it in the evening he will be able to recall things better."
He also shared several fascinating details about his former colleague and close buddy, Sachin Tendulkar, during that same interview. The former Indian captain shared some pretty intriguing details about Tendulkar, including his propensity for sleepwalking. But, nonetheless, his remarks about Shastri went too far on the internet and it was discussed widely on various platforms.
In their respective roles, Shastri and Ganguly are both appropriate, but the uproar that is taking place on many forums for some time is wholly unwarranted. Instead of acting in their best interests, the focus has unnecessarily been on a problem that might not exist in a few days.