Cricketers want to compete at the top level in the sport. The most committed and lucky individuals, on the other hand, are allowed to wear jerseys at the top standard.
Some cricketers are born just born for being a cricketer. Sometimes, they inspired so much their family members so much that even family members opt for the same profession. While most players wish for their offspring to carry on their legacy in the sport, just a few are fortunate enough to have that wish granted.
When they grow up, the son or daughter will want to emulate their father's playing ability, whether it's scoring runs, picking up wickets, or making a contribution to the team's success. Their father was their first coach, and he encouraged them to pursue a career in cricket and represent their nation at the greatest level.
This seems like a proper story of a cricketing family whose veins are filled with cricket blood. But if the son is able to play for the same team as his father? Don't you think that this narrative will be much greater?
There have been many beautiful and poignant moments throughout cricket history, as evidenced by history. In recent decades, there have been few instances of dads and sons playing together in domestic cricket, but it has never happened in international cricket.
Here are four father-son teams that competed in the same cricket match:
1. Lala and Surinder Amarnath
In 1933, Lala Amarnath made his Test debut for India. Amarnath became the first Indian to make a Test century in his 24-match Test career, and he did so on his debut.
In 1963, he shared another probably most important moment in his career, when he played alongside his 15-year-old son Surinder Amarnath in his first-class debut. Both, however, played for opposing sides. Surinder made an outstanding 86, while Lala scored more than 40 runs in his innings.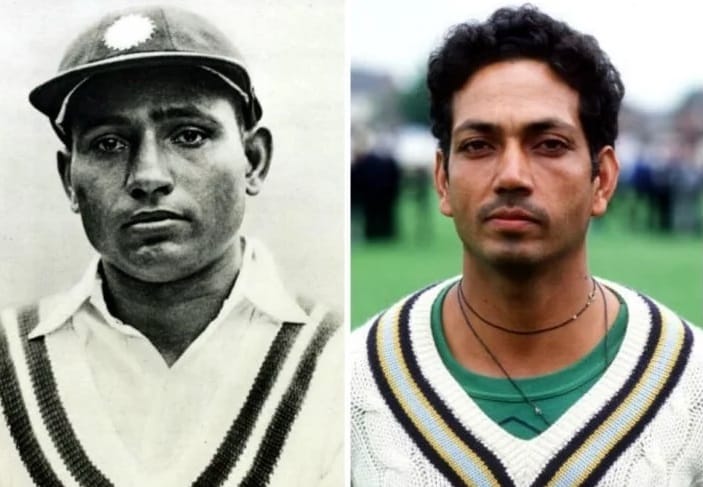 2. Shivnarine and Tagenarine Chanderpaul
Shivnarine Chanderpaul had a fantastic career as a player for the West Indies before becoming one of Test cricket's most successful batsmen. Despite retiring from international cricket in 2015, Chanderpaul, who was known for his unconventional posture, continued to play local cricket.
Later, Tagenarine Chanderpaul had the opportunity to play with his father in domestic cricket, since they both played for the same team. In a 40-over game for Gandhi Youth Organization, they even shared a 256-run stand.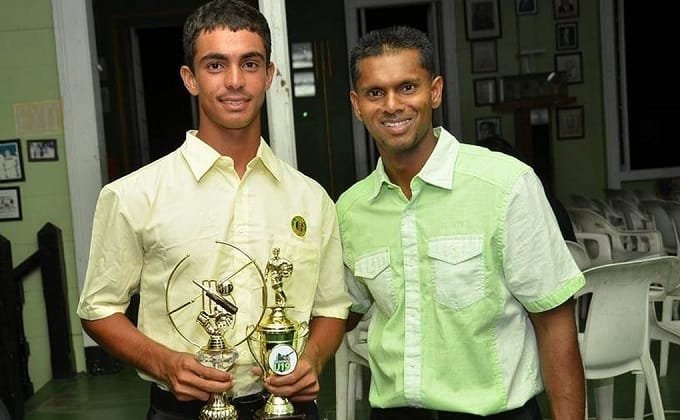 3. Denis and Heath Streak
Denis Streak was a professional cricketer and the father of former Zimbabwean all-rounder Heath Streak. Denis Streak was not selected to play for Zimbabwe on a bigger level. His son, on the other hand, became one of the country's most successful all-rounders, appearing in approximately 250 games for the national side.
He retired in 2005, but not before making an appearance with his father in 1996. The pair were teammates for Matabeleland, who won the Lonrho Logan Cup after defeating Mashonaland Country Districts in the final.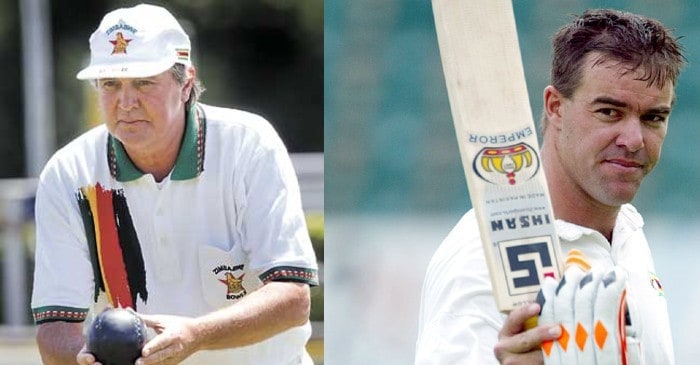 4. Willie and Bernard Quaife
After making his debut in 1899, Willie Quaife, the older of the Quaife brothers, had a limited Test career for England.
Bernard Quaife, on the other side, played 319 FC games and scored 9,594 runs. Before Bernard moved to Worcestershire, the father-son combo played together in 20 games for the English county team Warwickshire.