Gautam Gambhir is one of the greatest batsmen in the history of cricket. Gambhir, who is known for his outstanding game against spin bowling, also carried the offensive to the pacers whenever and wherever.
Gautam Gambhir played a key role in India's two World Cup triumphs this century, as well as leading Kolkata Knight Riders to their only two IPL titles.
Gambhir has been a steady presence in the commentary panel since he retired from cricket and has also entered politics to help the public. He is now an MP from East Delhi from Bhartiya Janta Party. He is also a recipient of Padma Shri from the Government of India in 2019, the fourth highest civilian award in India.
You may or may not agree with his viewpoints on your favourite players, but you have to appreciate Gautam Gambhir. Here are a few reasons why we should all hold Gambhir in high regard:
1. One of India's most important player
Gautam Gambhir is probably India's most consistent player. The left-handed batsman stood up with his bat in the toughest of all situations and galvanised the batsmen around him.
In India's 157-run total in the 2007 T20 World Cup final against Pakistan, he hit 75 runs off 54 balls. Then, batting at number three in the 2011 World Cup final against Sri Lanka, the left-hander scored 97 runs after India lost both openers early in the pursuit of 275 runs. He also led KKR to two IPL finals, when his leadership on and off the field made a significant impact on the team's fortunes.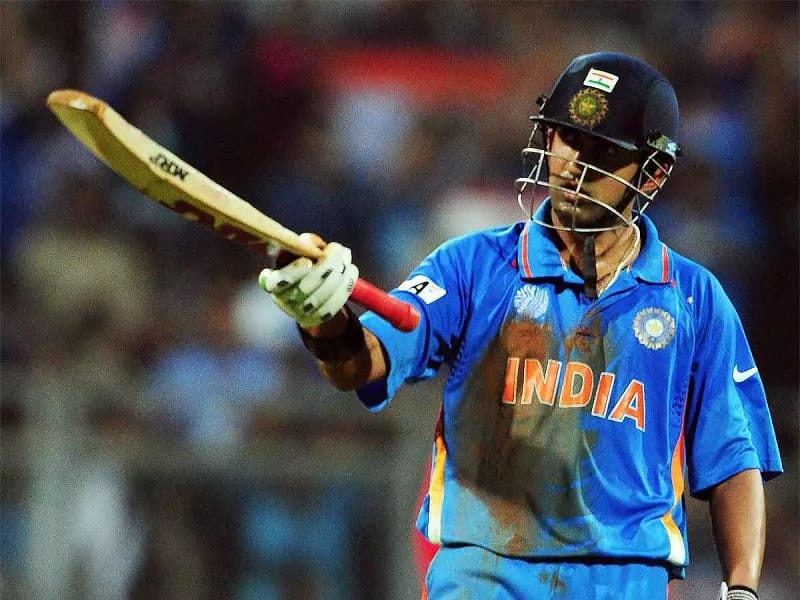 2. Openly expressed his thoughts
Not many cricket commentators or analysts are more forthright as Gambhir. He clearly expresses his viewpoint, without regard for the trolls on social media.
Gambhir has been critical of Kohli's captaincy for Team India and in the IPL in the past, and he has slammed websites for giving credit to MS Dhoni alone for India's success. Gambhir will continue to express the truth and his views in his fiery way, despite the fact that he is occasionally trolled for his statements.
Recommended read: Gautam Gambhir Is Winning Hearts With His Latest Statement On MS Dhoni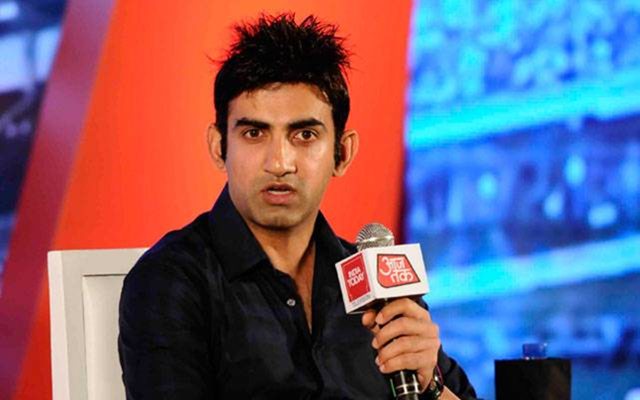 3. Gautam Gambhir's philanthropic side
In 2014, the former cricketer launched the Gautam Gambhir Foundation, a charity organisation located in Delhi. In 2017, he established community meals through the Foundation in order to ensure that no one in the city went to bed hungry.
He'd also gone out to as many children of paramilitary martyrs as he could, offering to aid with all of their scholastic requirements. Aside from that, the GGF works with teenage girls from low-income families to raise awareness about nutrition, health, and cleanliness, as well as a campaign to keep Delhi green by planting trees to combat air pollution.
Gambhir wore a sari and bindi to commemorate 'Hijra Habba' with the transgender community in 2018 to support them.
Making these angels smile is one of the biggest achievements of my life. Congratulations to GG Foundation! Proud to share that we will be taking care of 100 children of martyrs. Their fathers sacrificed their lives for our nation and now its our turn to show how grateful we are! pic.twitter.com/SVtCjq73lA

— Gautam Gambhir (@GautamGambhir) October 13, 2019
4. The politician Gautam Gambhir
He joined the Bharatiya Janata Party (BJP) as the party's candidate for East Delhi on March 22, 2019, and won by a large margin in the 2019 Indian general election.
Gambhir wasted no time in getting to work in his East Delhi constituency, installing CCTV cameras to address the issue of women's safety that has troubled Delhi in recent years.
While you may criticize his stances on several issues and doubt the devotion of other politicians in the country, you have to accept the fact that Gautam Gambhir, who has given his blood, sweat, and tears for his country on the field, has worked tirelessly since becoming a politician to improve and uplift Delhi.
Gautam Gambhir has also launched four 'Jan Rasoi' in Delhi, where he feeds thousands of people for free every day.